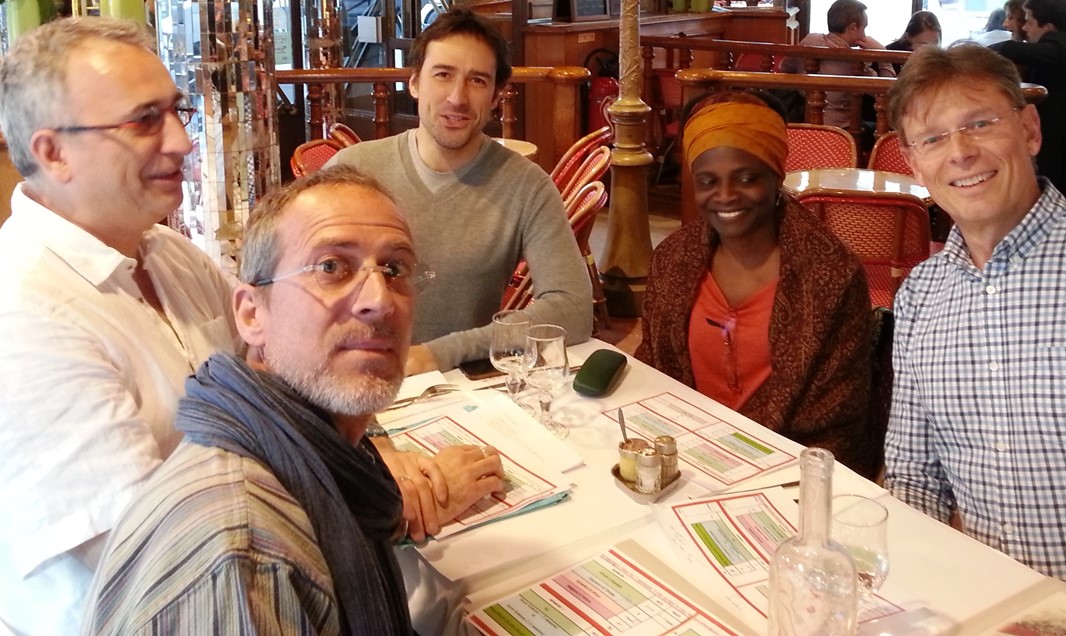 Hausa, Yoruba or Amharic for beginners next year?
Important information to One-Year MA African Studies students who wish to apply for admissions to the second year of the new Two-Year MA African Studies education academic year 2017/2018: For EU-students this must be done no later than May 1 and for non-EU students no later than April 1 for the autumn semester (beginning late August 2017). Application form (no attachments) shall be send directly to the Admissions Office at Dalarna University. See: "Application: Later Stage in a Programme (Change in Programme/Place of Study) or Change in Specialisation in a Programme" available on the DU webpage or link: www.du.se/en/study-at-du/applications-and-registration/ For further information, please contact Egle Berstiene: ebs@du.se or tel. +46 (0) 23 77 81 95.
From the African Studies Specialist Librarian Paul Flack:
I just want to inform you of a new service from the Nordic Africa Institute: The NAI library provides access to a few resources for external users at Nordic higher educational institutions.
Apply directly obtain remote access . I also just want to inform you of their new search tool: AfricaLit Plus - The NAI library's new search tool. Search a wide range of our information resources from a single search box, including their library catalogue. Best regards, Paul Flack
Applications: Academic Year 2017/2018
Please contact Lukas Zika: lzi@du.se
Check Master of African Studies student Eva Grosso's take on African Studies at Dalarna academic year 2014/2015
http://dalastudentblog.wordpress.com/
Database: Africa Bibliography
Good News from African Studies Librarian Paul Flack: You now have access to the database Africa Bibliography.
You can also find a link to the database in the library's subject guide for African Studies (libguides.du.se/content.php?pid=602055) and in the library's database collection. The database indexes in African Studies have been published under the auspices of the International African Institute annually since 1984. Please be aware that the search function is far from perfect. In addition, the database does not index all sources in African Studies since 1984.
Questions? Do not hesitate to contact Paul Flack, Librarian.
African Studies: Student Testimonials
Former Student Crystal Simeoni, Nairobi, Kenya: I work for Hivos, which is a Dutch development organization. My studies at DUCAS gave me a solid foundation for the work that I do within the realm of development. I learnt theories and ways of questioning and thought processes that currently allow me to triangulate African issues in all their complexities.
---
Former Student Liya Haile, Addis Ababa, Ethiopia: I am working with Girlhub as an associate brand manager for the brand 'Yegna', which is an Amharic word for ours, working on creating long-term social change and improving the lives of adolescent girls. We use brand and communications to create a much needed change in the way people view issues.
---
Former Student Christoffer Forsman, Fagersta, Sweden: Today I work as a teacher and I am also involved in school projects where I have helped schools in Sweden establish contacts and networks with South African high schools. I'm also involved in a small NGO called "The Wholeness Foundation", situated in Gughuletho in Cape Town.
---
Former Student Sabrina Bettoni, Rwanda: I work for an Italian organization which has many projects in Rwanda that aim to help vulnerable women (especially women who are the victims of war rape) and vulnerable children. I follow different kinds of projects such as a training centre for women, cooperatives and some special services in schools in different areas of the country.