A Warm Welcome!
Perhaps you have chosen to study at Dalarna University because you want to realise your dreams. Perhaps your plan is to make changes for the better in the world. Perhaps you simply want to be able to secure a good job upon completion of your studies.
Dalarna University students choose to study for different reasons. Their backgrounds are diverse and they come from all corners of the world. Many come straight from upper-secondary school, while others have already held jobs but now want to follow a new path to a new future.
Whatever the reason you have for choosing to study, we at Dalarna University want to help ensure you have the best chances of succeeding and achieving your personal goals. When asked to describe what it is like to study here, students often respond by saying that the environment is friendly, that there is a closeness between fellow students and teachers. Here you will be seen – here you will not be lost in the crowd.
Our vision is to create open pathways to knowledge for a good society.
We aim to provide our students with the
opportunity to truly make a difference in the world. Some of us make a difference in small ways by creating a new and better future for ourselves through education. There are also those who through research and study at Dalarna University come to make the world a better place at the global level.
Whatever your study goals, we would like to welcome you to Dalarna University. We promise to work to ensure you have the best chances of achieving those goals and of realising your future dreams.
Welcome and the best of luck!
Martin Norsell, Vice-Chancellor
Dalarna University
---
The Student Union – for a More Enjoyable Student Life
We at Dalarna University's Student Union are delighted to welcome you here as a student and, we hope, as a new Student Union member!
The Student Union (Dalarnas Studentkår) is run by students and exists for students. Together we make the Student Union what it is with the help of student volunteers, who keep it running and help make student life a rewarding experience.
Student Voices, Quality Education
We serve as the collective voice on education for our students, with representation at all decision-making and advisory levels of the university, from individual courses to meetings with management.
Social Life
The Student Union and Intromästeriet welcome all new students to Dalarna University. To make your welcome here as memorable as possible, we plan a special introduction for new students.
Introduction for New Students
We want you to have the best start to your student life here, which is why we host a number of introduction activities for new students at the start of the semester. This time is a great opportunity for you to get to know your fellow students, the university and the town you will now be calling home. Every programme has mentors on hand for new students, who are themselves Dalarna University students. You'll know who they are as they will be wearing recognisable hoodies as will our Introduction Assistants. Be sure to talk to them if you need help with anything.
To find out what is planned for this introduction, visit our Student Union webpage: dalastudent.se.
See you!
/Chairperson Johanna Strickert and Vice Chairperson Ebba Erkas on behalf of the Student Union Board
---
Start of Studies: August 28
The autumn semester 2023 begins on Monday, August 28, with a Introduction to Dalarna University.
You will soon be able to read more information on this page: du.se/introduction
After the introduction you will receive information about your programme. Certain parts of the first week require obligatory attendance. To find out what applies to you and your programme, log in on the learning platform Learn.
---
TO-DO LIST – BEFORE AUGUST 28
IMPORTANT: If you plan to decline your place/reserve place, please do so as quickly as possible so that we can offer it to another student.
For more information ahead of the start of your studies, visit du.se/välkommen. If you are a International student please visit du.se/welcome.
---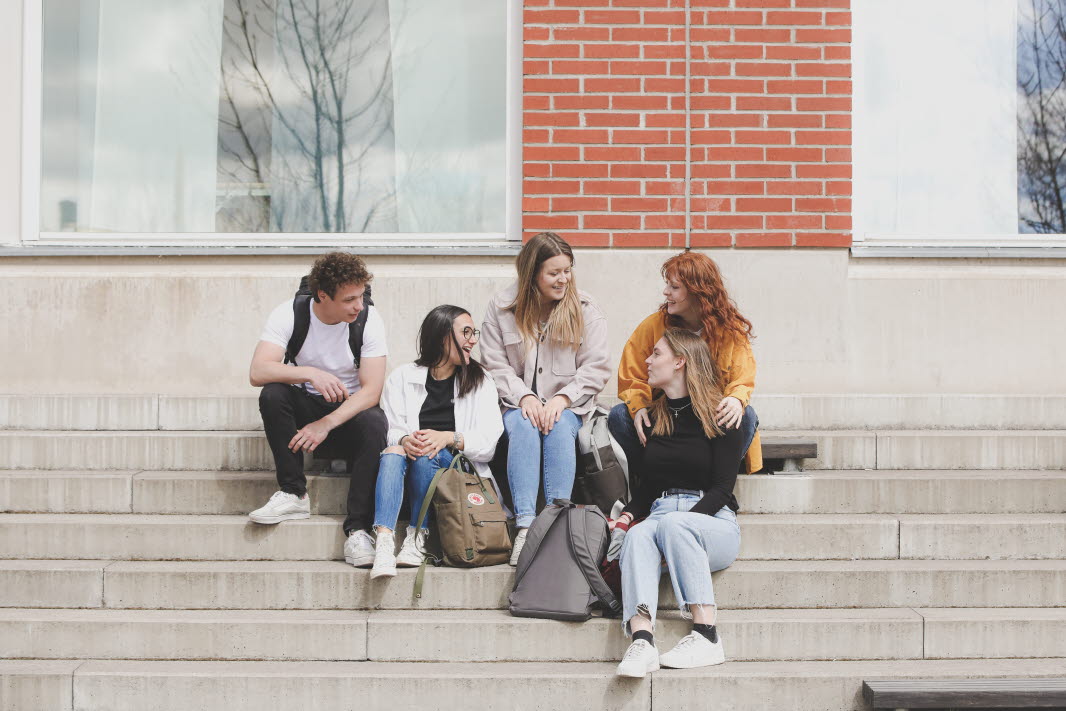 Good To Know
What do I need to know about my start?
Before you register, you can visit our learning platform Learn as a guest. There you can read our welcome letter, which contains answers to many common questions. On du.se/välkommen, you can find the link to your programme room in the programme list. In your programme room, there is a tab "New student" (left-hand side of page) where you can find more.
Once you have registered, you can create a log-in to Learn. This will allow you full access to all material, such as your literature list and timetable. As you know, times are somewhat unusual right now because of the pandemic, which means there may be unexpected changes both before and during the semester . We therefore advise you to stay up-to-date by frequently checking your rooms in Learn.
Register yourself in the housing waiting list
There are several ways to find housing. The most common way is to put your name on the housing waiting list in the two local housing associations: tunabyggen.se in Borlänge and kopparstaden.se in Falun. Get on their waiting lists right away to increase your chances of securing housing.