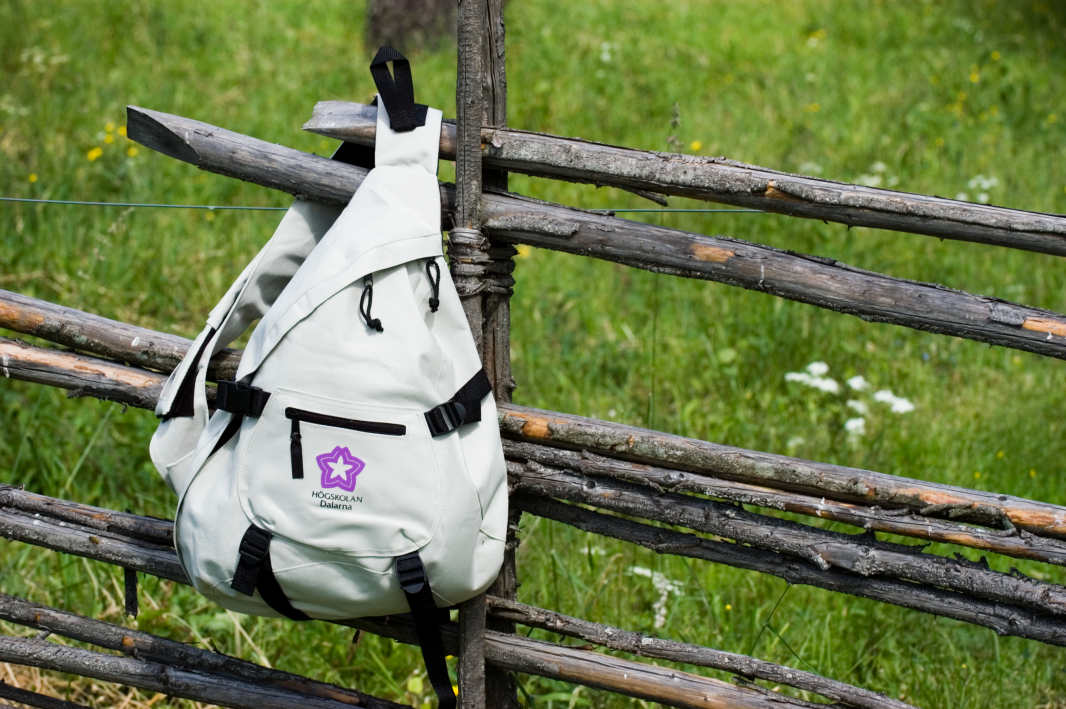 Erasmus+
Erasmus+ Mobility for Higher Education enables teachers and other staff members to take part in professional development activities and exchanges with colleagues from other EU countries; from North Macedonia, Serbia, Iceland, Liechtenstein, Norway and Turkey; and, indeed, all other countries worldwide (the International Dimension). You can teach at a partner university; visit a university, organisation or company for professional development purposes; or further your education and training at a university, organisation or company.
A maximum of 20 percent of the University's total Erasmus budget can be used for mobility outside the EU.
Teach at a Partner University
If you plan to teach at a partner university, the Erasmus scholarship can help cover extra costs. Teaching assignments require an inter-institutional agreement (IIA) between the higher education institutions in question.
The exchange must last between two days and two months, and requires at least eight hours of teaching per mobility per week. You can combine teaching with, for example, course development: when that is the case, the minimum number of teaching hours is four.
Invite Company Employees To Teach at Dalarna University
You can invite somebody from any country in the world to come and teach here. The requirement then is one workday; however, there is no minimum number of teaching hours.
Doctoral Students
Doctoral students are considered as both students and staff members, and can apply for all types of mobility opportunities (studies, traineeships, teaching and staff mobility).
The same rules apply for doctoral students as for other staff members who take part in teaching/staff mobility opportunities.
If you are a doctoral student who is registered at Dalarna University, you can take part in student mobility for studies. You must pursue studies and/or work on your thesis at the university abroad. The mobility opportunity does not have to lead to higher education credits for it to be approved. You must have a supervisor at Dalarna University, and you should have a contact person (member of academic staff, such as a lecturer) at the other higher education institution. The study period can last from 5 to 30 days (short mobility) or 2 to 12 months. Fill this form
You can undertake your traineeship at a company or organisation (higher education institution). If you choose a higher education institution, you can conduct fieldwork or collect material for your thesis. The traineeship period can last from 5 to 30 days or 2 to 12 months.
Newly graduated doctoral students can also undertake a short or a long mobility as long as they i. submit an application to do so before the defence of their thesis and ii. complete the traineeship within one year of defending their thesis.
Staff Mobility for All Members of Staff
All university employees can apply for an Erasmus+ grant for professional development purposes at other higher education institutions or companies/organisations. Examples of opportunities are study visits, courses, seminars, workshops or continuing professional development.
Although an inter-institutional agreement is not required, an invitation and a programme for the stay are required. You must be away for at least two working days and a maximum of two months. If the stay is in a non-EU country, then the minimum stay is five working days.
There are many companies that arrange Erasmus courses for staff; however, you do not need to go through one of them. You can arrange your own stay independently - perhaps at one of our partner universities. For example, Atlantic Language in Galway in Ireland offers courses in English. Find other examples on these websites:
Staff Week via staffmobility.eu
Erasmus Learning Academy (Erasmus Training Courses)
Maksima Erasmus Courses Croatia
Erasmus+ Training Courses via Shipcon
Erasmus Grants
The amount of the grant depends on the country you plan to travel to and varies between €140 and €180 per day. In addition to working days, you can add two days for travel. A travel allowance in the form of a flat-rate amount is added, which is €20-€1500 based on distance as the crow flies.
In the case of mobility outside the EU, the amount is €180 per day, with the exception of countries within regions 5 and 14. See the following link for regions and other information:
EU Members and Third Countries Associated to the Erasmus+ Programme
Approval from Your Immediate Manager
Be sure to get the approval of your immediate manager before you decide to go on an exchange. Before the exchange, you must fill in a travel order (reseorder) in Primula that your immediate manager must approve. This also determines how many hours the exchange period corresponds to in your TGS if you are a member of teaching staff.
It requires your signature, as well as the signature of both the Erasmus coordinator and somebody from the other university/organisation where you will complete your traineeship.
Form: Staff Mobility for Teaching - Erasmus+ Mobility Agreement (doc)
Form: Staff Mobility for Training - Erasmus+ Mobility Agreement (doc)
You will receive a grant: the Erasmus Coordinator will prepare this after the mobility agreement has been signed. The grant agreement states the estimated amount (sek) for the mobility as well the objektnummer it relates to.
The university/organisation confirms you were there by completing the document called Confirmation of Participation.
Form: Confirmation of Participation (doc)
You must complete : this is obligatory. "EU Corporate" (the EU Commission) will email you with a link to the evaluation.
NOTE: The Erasmus grant and the travel allowance are not for your personal use: instead, they are sent to the department or office from where the costs were taken (objektnummer of the department/office).
Scanned documents are acceptable. Send them to the Erasumus Coordinator, Susanne Corrigox, sco@du.se
After Your Return
Complete the post-travel form (reseräkning) so that you can receive an allowance (traktamente) and reimbursement for any expenses.
E-mail the attendance certificate and fill in the evaluation as described above.
Application Deadline
Be sure to plan the exchange in good time! There are no set dates to apply for an Erasmus grant. However, if you want to be sure of being able to depart before May 31, you must submit an application by March 15 at the latest. Please note that the number of Erasmus grants is limited.