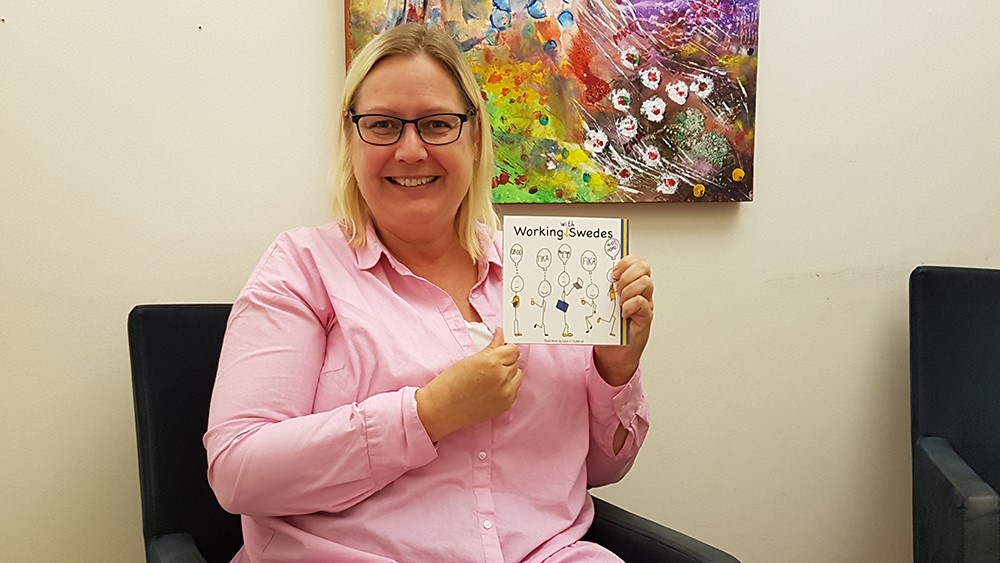 "It feels great!" states Carin Nordström about the book's publication. She is just one of the book's four authors, the others being Xiaoyun Zhao, Ioanna Farsari, and Sarah Ramsay, all of Dalarna University.
"It explains what Swedes are like," states Carin further.
Written in English, the book is aimed at newcomers to Sweden who are already part of the workforce or who plan to be.
"The book describes in a simple way the informal culture, which is very difficult to understand if you were not born in Sweden," says Carin Nordström.
And how is "Would you like to come for lunch?" interpreted?
"That the person doing the inviting is going to pay," says Carin Nordström with a smile.