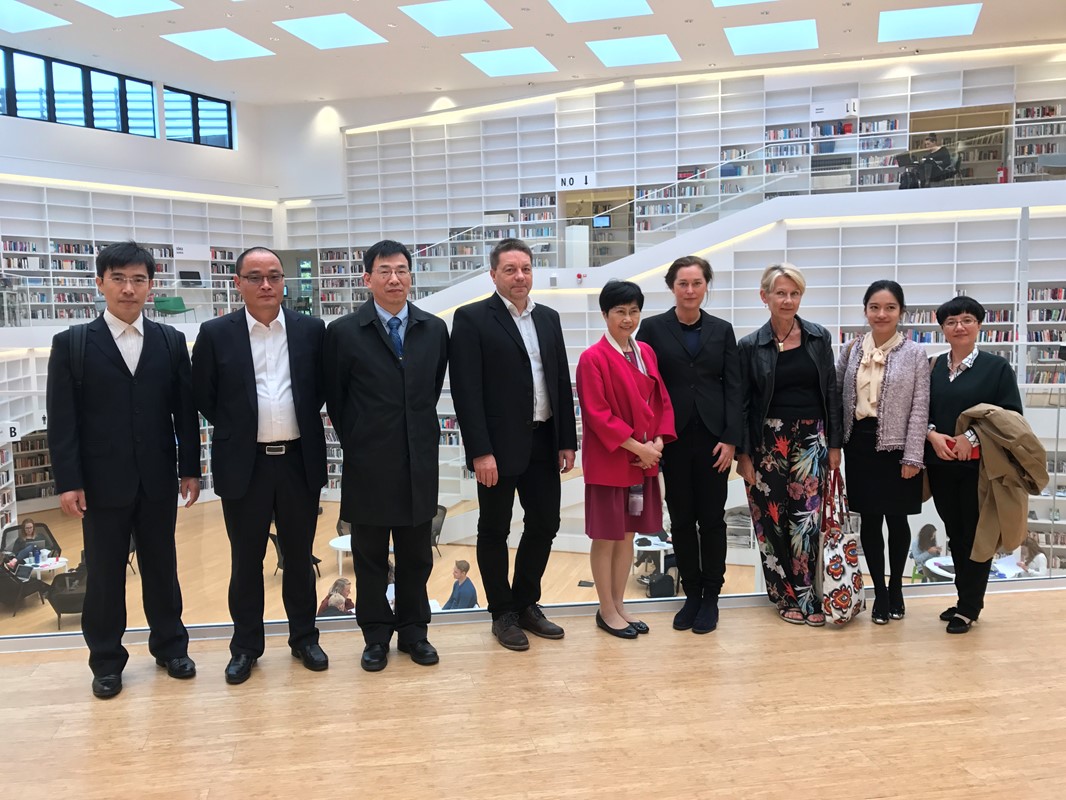 There to receive the guests were Head of the School of Technology and Business Studies Ann Hedlund; International Officer Susanne Corrigox; and Marie Klingberg-Allvin, Interim Vice-Chancellor.
During the summer of 2017, a delegation from Dalarna University visited four universities in China: Nanchang University, Jiangxi University of Finance and Economics, Zheijang Wanli University and East China University of Science and Technology in Shanghai.
In Shanghai, the delegation also met up with former students of Dalarna University.