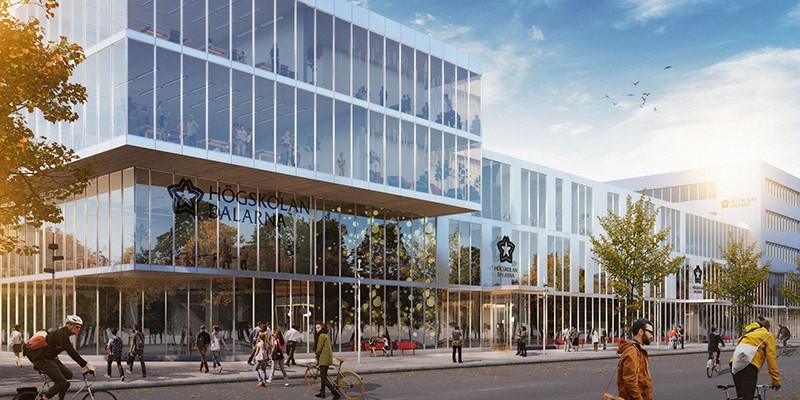 In late 2018, a taskforce was set up to work with the issue of Campus Borlänge and how it can meet the future needs of the university and create opportunities for development.
The group eventually arrived at two proposals: one, develop Campus Borlänge in the buildings in which it is currently housed; or two, develop a new campus in central Borlänge in buildings that are already in place.
Throughout spring and summer 2019, these two options were analysed and weighed up based on documentation and dialogues with students and university staff, and yesterday, on October 8, a decision was arrived at: the university's Campus Borlänge will move to central Borlänge into the property Mimer - Liljanhuset - beside Liljeqvistska Park.
"We now stand poised ahead of an exciting period of development for the whole of the University, and the repositioning of Campus Borlänge will play an important part in this. The proposal recommended by the Governing Board is the one that has the best chances of meeting the University's future needs. Furthermore, it is the one preferred by the Student Union and is also the most financially beneficial. We are looking forward to continued positive development for the whole of the university and Campus Borlänge for our students, colleagues and collaborative partners," explains Martin Norsell, Vice-Chancellor of Dalarna University.
Construction and development of the current building Mimer will begin as soon as the planning process is ready and a building permit has been obtained. The university will continue to operate from its current location in Borlänge, with the ambition being to move into the new premises by late 2022.