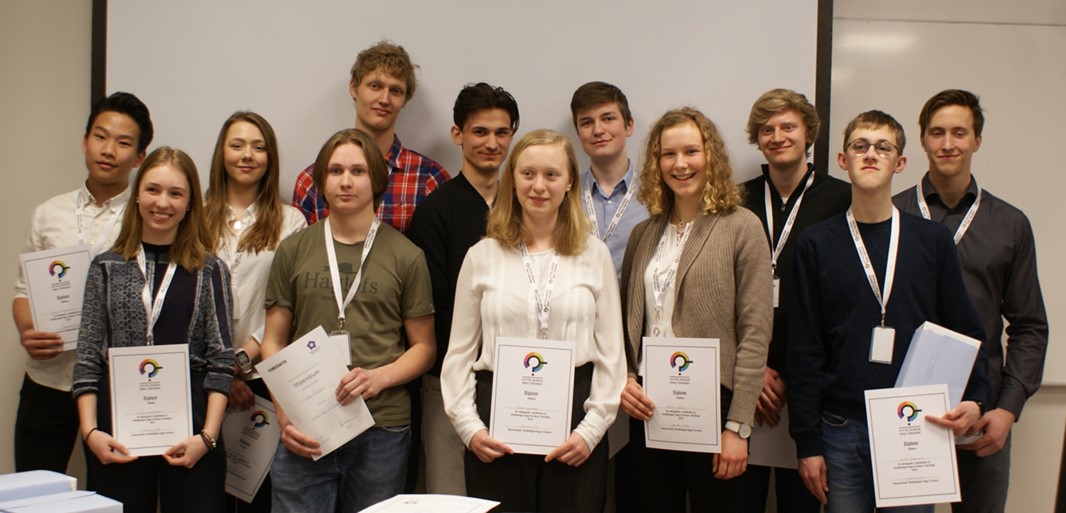 The pupils, all in their last year at upper-secondary school, took part in the Unga forskare day at Dalarna University's Campus Borlänge. Organisers of the event, as well as members of a jury that awarded the pupils with prizes, were university staff, and representatives from Teknikerjakten and businesses. All were, to say the least, most impressed by the pupils' work.
"We've visited the exhibit stands and questioned the pupils," explains Johan Sonne, Teknikerjakten. "The research projects we have seen today are all of a very high quality. Of the 23 projects that are on display today, we'll choose six to go forward to the national finals later this spring.
Ellinor Nyman is in the science programme at VBU, Ludvika.
Erik Hallgren and Martin Lyrvall from Lugnetgymnasiet in Falun at their exhibition stand.
The range of projects varied and of all that were on display, six were voted to go on to the nationals. Ebba Eriksson, meanwhile, won the vote of the audience and of the jury for the best exhibition stand on the day. The prize of 3000 kr went to the project entitled "Åtta bitars delning in i minsta detalj".