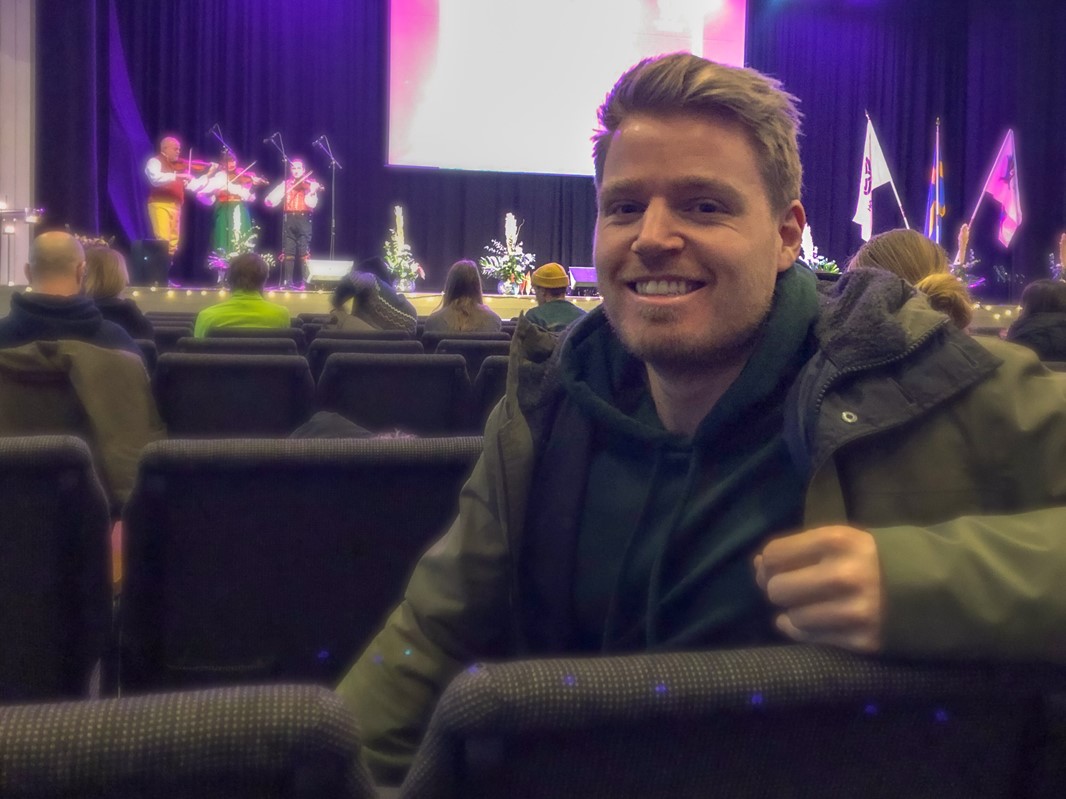 Despite the icy cold of winter in Falun, close to 400 individuals arrived at Lugnet kyrkan close to the university's Campus Falun to attend the welcome ceremony. One was new student Fredrik Hansen from Norway.
"I'm taking the Nursing Programme after having spent a long time working within healthcare. I feel I want to develop on a personal and professional level," says Fredrik.
The nursing programme is the third most popular programme in terms of applications this spring semester 2019. Another student who is also looking forward to a future nursing career is Lousine Hawasly.
"It's what will be needed in the future in Sweden, and I think it's a good profession," she says.