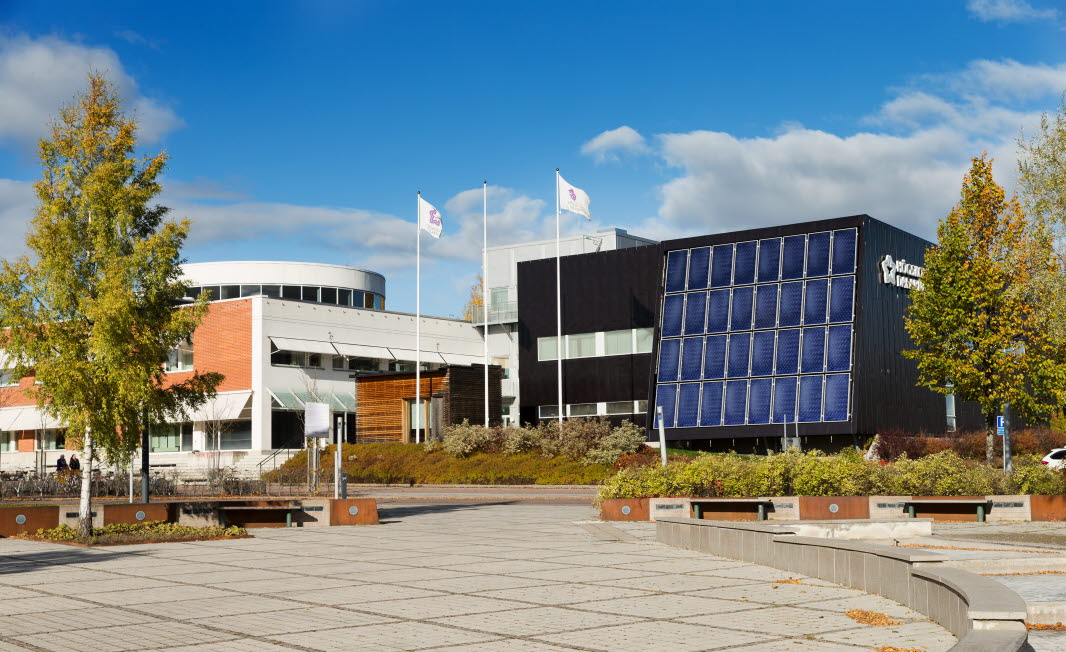 – The fact we have obtained the right to award doctoral degrees in this field is very positive and is also recognition of both our research as well as our strength and reputation as a university. This will be of great importance to the region and responds to a national commitment to meet the societal challenges of the future. The firm relation between our research and programmes and the University's ability to supply professional competence is further strengthened as a result. We can offer students a complete study path, from undergraduate to doctoral level, in several fields of education, and can also attract more doctoral students to do research in our various academic environments, says Martin Norsell, Vice-Chancellor.
Since the mid-1980s, the University has offered research and education at the doctoral level. Initially, this was in the field of solar energy, which later developed into energy- and resource-efficient buildings and sustainable civil planning and construction. The first new doctoral programme will be in energy systems in built environments, and the hope is to be able to offer several doctoral programmes in the field. At a time of climate- and energy-related challenges, the new doctoral programme is both relevant and important for both society and academia.
Important Link Between Research and Education
A doctoral programme includes four years of full-time studies and leads to a doctoral degree. Throughout the programme, doctoral students will be able to immerse themselves in a subject and develop within a strong research environment. The plan is that two to three doctoral students will be admitted to the programme each year.
– We train research students so that they develop a scientific approach in relation to, among other things, their ability to formulate problems and critically assess all aspects of the research process. The goal is that they will gain a deeper understanding of their subject and be able to conduct research independently after completing the doctoral programme, says Ewa Wäckelgård, Professor of Solar Energy Technology at Dalarna University.
Solid Industry-Related Research
Dalarna University is in an exciting phase of development that includes focus on tightening the current link between education and research. A large element of research in resource-efficient built environments is applied, practical and solution-oriented, and often takes place in collaboration with stakeholders external to the University.
– Often, this research results in different types of demonstration projects, where, for example, new technology or new ways of building are put into practice. This means that research in the field of built environments has close ties with industry and is done in collaboration with stakeholders. Doctoral students in the programme will have the opportunity to both immerse themselves in their subject and become involved in university collaboration, says Ewa Wäckelgård.
As a result of this new right to award a doctoral degree in energy systems in resource-efficient built environments, Dalarna University now offers four doctoral programmes since it already offers doctoral programmes in three other fields: health and welfare with focus on evidence-based practice, microdata analysis and educational work. The new doctoral programme in built environments will start in 2022.
Doctoral Programmes - Dalarna University (du.se)