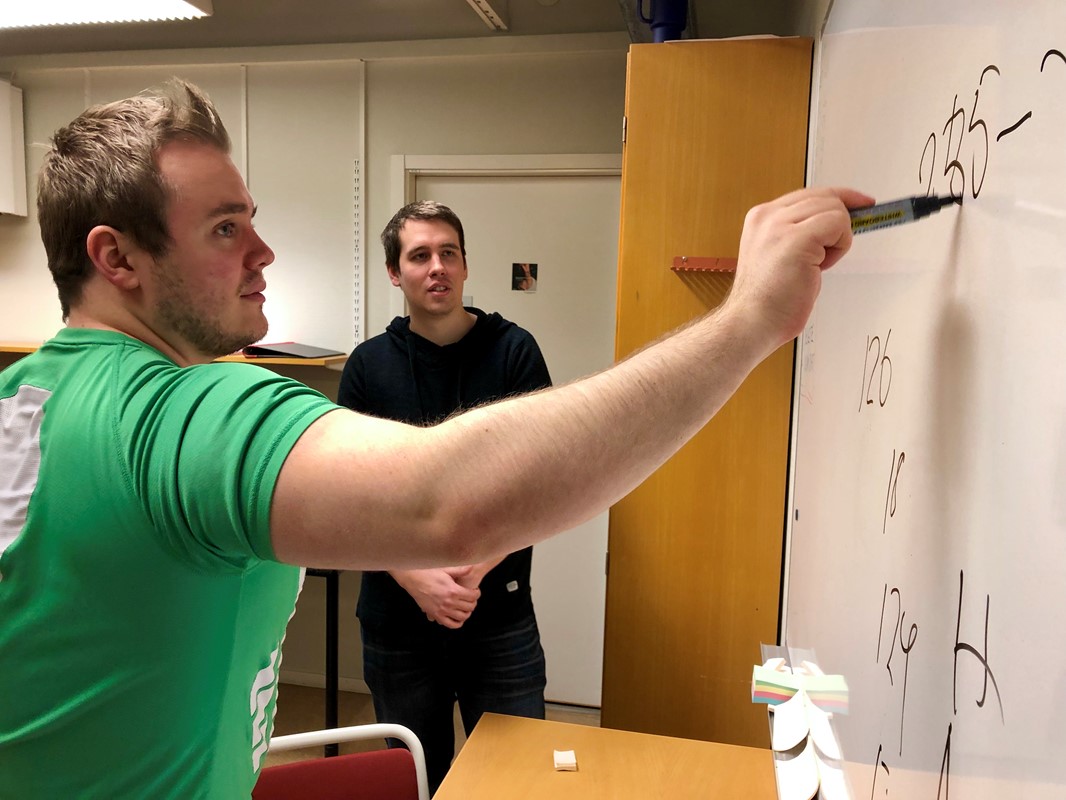 Tuesday evenings are a chance for those interested in computers to meet up at Campus Borlänge so that together they can break codes: hence the name "kodknackarkvällar" (Code-Breaking Evenings). The association behind the evenings comprises Dalarna University IT students.
"The point is to have fun while at the same time learning new things," explains Christopher Velander, a computer sciences student at Dalarna University.
Borlänge IT-Förening was established some years back. However, the work involved in keeping it up and running led to a pause in activities – but now that pause is over.
"It feels great that the association is active once more, and what we've heard so far from students is that they're really positive that there is this association," states Christopher Velander.
The association and its activities have led to interest from outside the university.
"A number of companies have been in contact to express their interest and to say that they would really like to work with us," states Christopher Velander further.
One such company is Atea Borlänge, which works with IT infrastructure for both the private and public sectors.
"We think it's really good that there is such an association. It means that students have a better opportunity to help each other, even when they are not in the same programme," explains Johan Glaes from Atea Borlänge.
Do you see a long-term use for the kind of skills the students gain by being part of this assocation?
"Absolutely! Drive and dedication are two qualities that serve anyone well throughout working life," says Johan Glaes.
Not only does Borlänge IT-Förening provide a forum for skills development, but it also serves another important function.
"A number of individuals who come on Tuesdays move here by themselves and by coming to our meetings, they have the chance to meet others and don't need to feel totally alone in a new town," states Pontus Engblom.
What do you do at the meetings?
"We do programming, we work with networks, and computer hard drives and software, and we use a number of different programming languages. Everything from constructing a computer to why a computer exists," explains Christopher Velander.
What are the plans for the future?
"First we need to get a permanent place to hold our evenings. Our intention then is to invite speakers to come and give lectures, and to hold events and competitions. The hope with lecturers from companies is that they may lead to job opportunities in the future," explains Christopher Velander.
Thomas Kvist is Programme Director for Computer Sciences at Dalarna University.
"The association is extremely useful for all students, but in particular for first-year students. They can help each other with their studies," states Thomas Kvist.