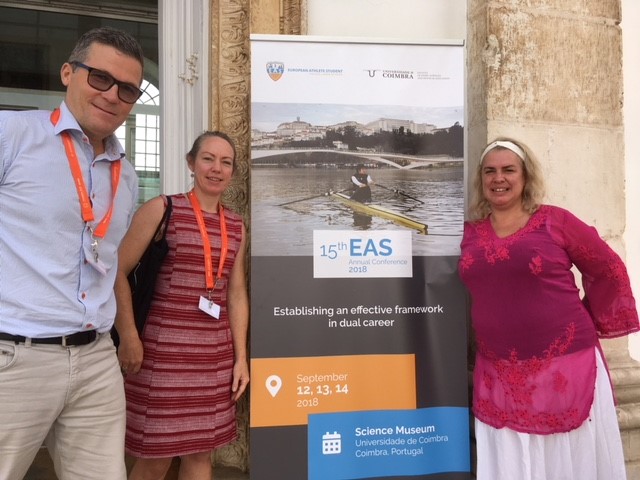 "It's great that they want to come to Falun and that Dalarna University will act as host and also that the issue of double careers is being raised," states Marit S Nybelius, University Lecturer in Sport and Health Sciences at Dalarna University.
The network was founded in 2004 by, among others, Bengt Nybelius from Falun and since then has worked towards making it possible for athletes to pursue further education at the same time as they focus on their sporting careers.
This year, the annual conference was held in Coimbra in Portugal and was attended by three representatives from Dalarna University: Emma Hawke, Magnus Knutsson and Marit S Nybelius.
During that conference, the important role of Falun in the network was recognised, which is a result of the efforts by Bengt Nybelius that made EAS possible. In honour of his work, a scholarship is awarded each year in his name.