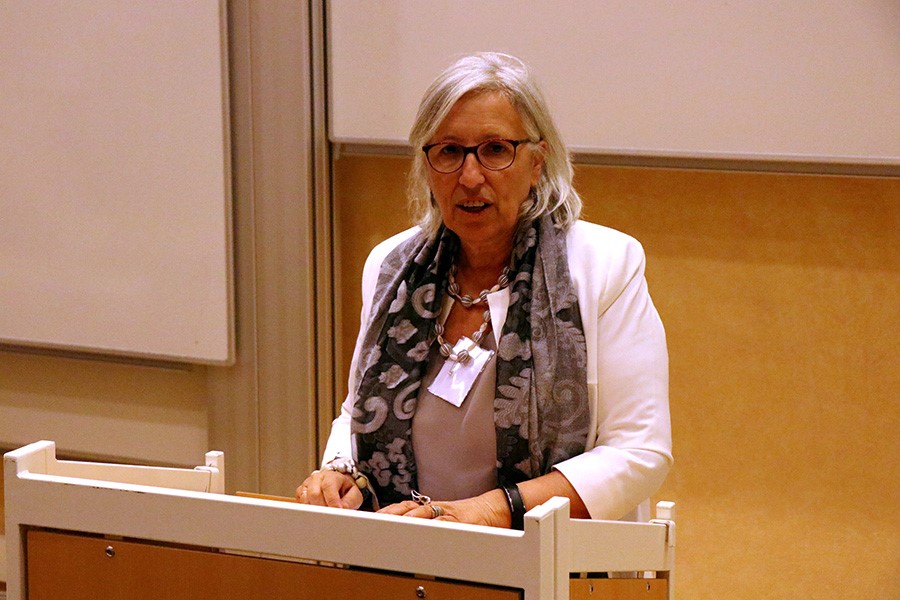 Established 15 years ago, the network aims to find ways for students to combine studies with elite-level athletics and sport, both at upper-secondary school and in higher education.
"Being able to have this double career is important so that athletes have a sound basis to build upon when their time in competition ends," explained Marit Stubb Nybelius, who headed the conference in Falun.
The EAS network was established in 2004, with Bengt Nybelius from Falun one of the driving forces behind its development. He also stood as its chairperson between the years 2007 and 2011, at which time he was nominated to be its honorary chairperson just prior to his passing away.
In some ways, the event has gone full circle with its return to Falun where Bengt led the conference back in 2006. Now in charge is his daughter, Marit, with this the network's sixteenth such conference.
This year's conference aimed to further discuss ideas about the future of students who are also athletes. This formed part of the message delivered by Laura Capranica from the University of Rome, who for the past five years has served as EAS chairperson.
One of the high points in the programme was the presentation by Andreas Küttel, former world champion in ski-jumping, of his research project that looks at the move from a life as an elite athlete to a mainstream career.
Risto Keskitalo from Finland has also been heavily involved in the establishment of EAS. In the years 2004-2007, Risto served as its first chairperson. He opened the conference on Wednesday with a look back at the 15-year history of EAS and talked about his own career as an elite athlete in baseball, which he combined with his studies at the University of Jyväskylä in Finland.
His presentation described well the challenges that come with this double-career of being both student and athlete. Many of his experiences he has been able to bring with him to his work with EAS, which today has a strong place in Europe and receives support from the European Union in its work to develop opportunities for students/athletes that allow them to dedicate themselves 100 percent to a double career.