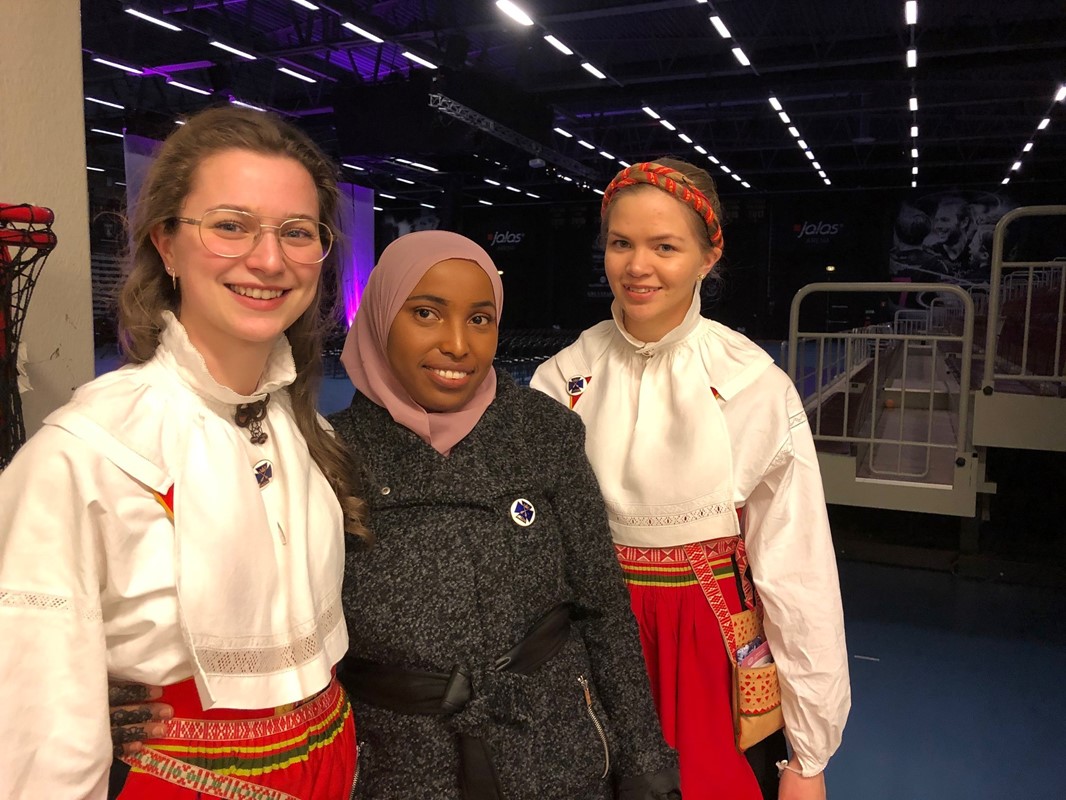 The ceremony, held at the end of every semester, marks the end of studies for graduating students.
Emma Ljudén, Ifraax Hessein and Sanna Hillring were just three such students, with their career choice being nursing.
"It feels great but also a bit odd at the same time," explains Emma. "It's going to feel really good, entering the job market and having some time off, because you don't really get much time off as a student. There was always focus on the next course."
Ifraax already has a job waiting for her.
"I'm going to be working in the infection ward at the hospital, Falu lasarett. It's a bit scary but exciting. I've so looked forward to qualifying," says Ifraax.
Attending the ceremony were guests and family, while Vice-Chancellor of Dalarna University, Martin Norsell, and the Governor of Dalarna University, Ylva Thörn, were there to deliver words of encouragement to the soon-to-be graduates. After the ceremony, students, family, guests and Dalarna University staff met for an informal mingle on campus.
A big congratulations from Dalarna University to all the 230 students!