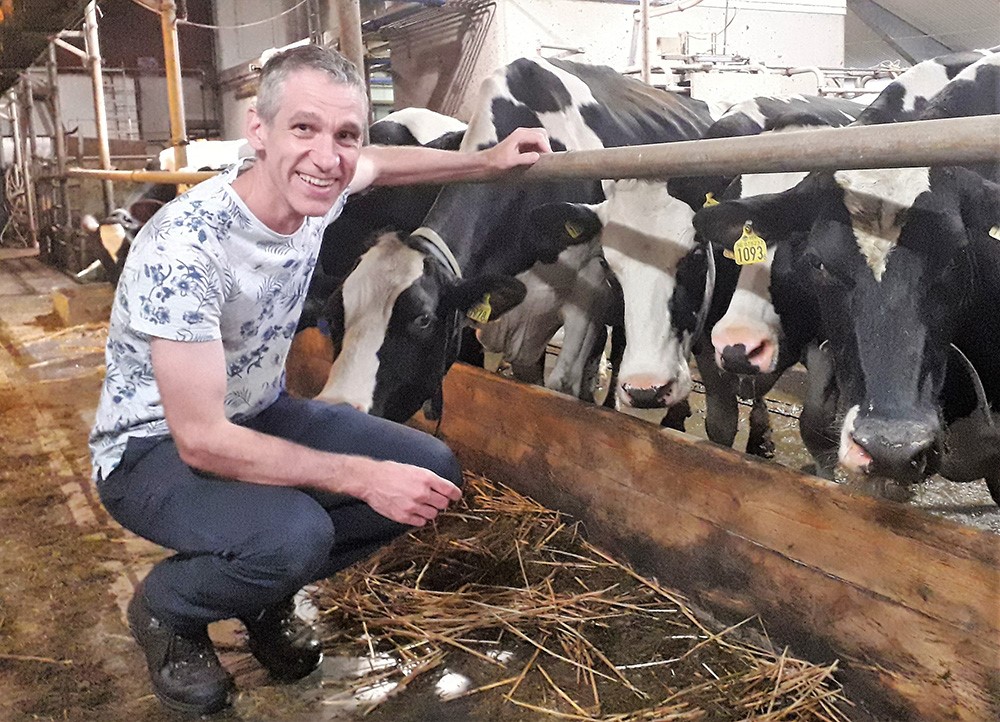 Results from the analysis of the collected data will be used to make production more sustainable.
"It's quite exciting and with this opportunity I'll be able to conduct research on issues that I am passsionate about," states Lars Rönnegård.
Lars Rönnegård can now be termed a Beijerforskare - a Beijer Researcher. This will give him a budget of 1 million kronor per year for a three-year period, with the possibility to extend this a further two years. The Beijer Stiftelse (Beijer Foundation) has a research branch, which forms part of the Beijer Laboratory for Animal Science (BLAS) at the Lantbruksuniversitet in Uppsala. Its aim is to make better use of data so that the rearing and breeding of cattle can be made as efficient as possible.
In his studies, Lars Rönnegård will look at how cows move in the barn and how they interact with each other by using sensors that will track the position of the cows by the second.
"We hope to see what effect the characteristics of a cow have on the number of contacts it has with other cows. We also want to establish whether there are patterns related to positive and disruptive contacts and if there are social contacts that affect milk production."
Lars Rönnegård will also connect skilled researchers and doctoral students to BLAS and in such a way develop the collaboration between SLU and Microdata Analysis at Dalarna University.
On September 3, Lars Rönnegård officially became a Beijer Researcher. The other Beijer Researcher is Sigrid Agenäs.
The project combines statistics, data technology and epidemiology.
For more information, see SLU News.