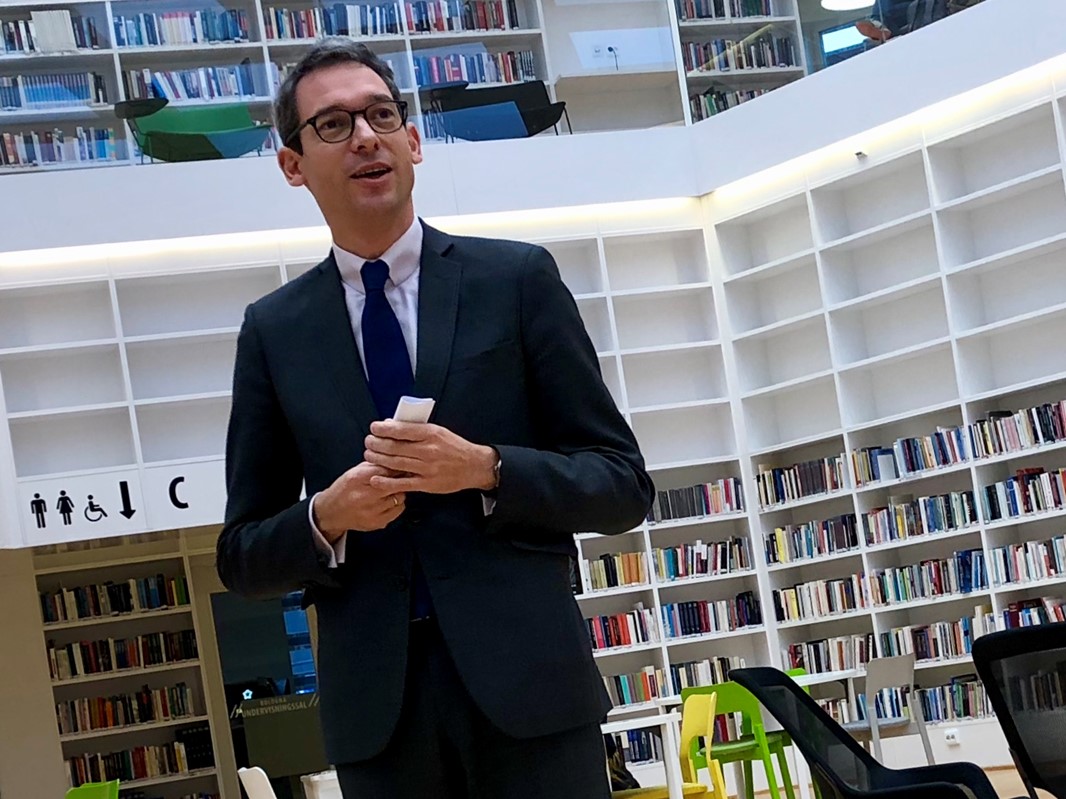 "The fact two ambassadors chose to attend our conference just shows the important role we have when it comes to the education we offer in the Romance Languages," states Charlotte Lindgren, Senior Lecturer in French at Dalarna University.
The purpose of the conference is to provide a forum at which representatives from institutes of higher education in Sweden can come together to discuss current issues and the future of the Romance Languages.
The conference was opened in the Campus Falun library by Catharina Nyström Höög, Professor of Swedish. Prior to the official start, David Cvach, the French Ambassador, gave an hour-long talk on the theme of France and Sweden in Europe.
Over the course of the first afternoon, attendees were able to take part in a panel debate, where the discussion was on language instruction and e-learning, and how to best apply the use of technology in such teaching.
Ambassador Dr. Christiian Schoenenberger from Switzerland will close the conference on November 9 with his lecture on Multilingualism in Switzerland - Advantages and Challenges.
The last time such a conference was held was in Umeå in 2013.