Dalarna University recently hosted a research exchange visit from Xi'an University of Architecture and Technology in China on 15-16 August 2023. This event was part of the joint China-Sweden mobility project in the area of prefabricated wooden buildings.
The project was established in 2020 and will run to December 2025. It is jointly funded by the Swedish Foundation for International Cooperation in Research and Higher Education (STINT) and the National Science Foundation in China (NSFC).
The research exchange visit was divided into two parts: (1) discussions on the development of wooden architecture in China and Sweden and (2) a study visit to rural areas in Sweden which focused on the related industry and real applications of urban wooden architecture. The goal was to explore the possibilities of collaborative promotion and application of prefabricated wooden architecture in rural areas of Sweden and China.
Workshop Presentations and Discussions
Professor Mats Rönnelid from Dalarna University presented a report on "An Overview of Research and Development on Carbon Emissions and the Wood Industry in Sweden." Professor Degang Duan from Xi'an University of Architecture and Technology in China delivered a presentation on the topic "Prospects of Prefabricated Wooden Architecture in Rural Development in China." Associate Professor Jonn Are Myhren from Dalarna University presented on the topic "Sustainable Curriculum Development and Talent Cultivation at Dalarna University." In addition, researchers from Xi'an University of Architecture and Technology in China reviewed the "Application of Prefabricated Wooden Architecture in Rural Areas" and discussed "Zero-Carbon Building Technology Pathways and Implementation Plans in Solar Enriched Regions."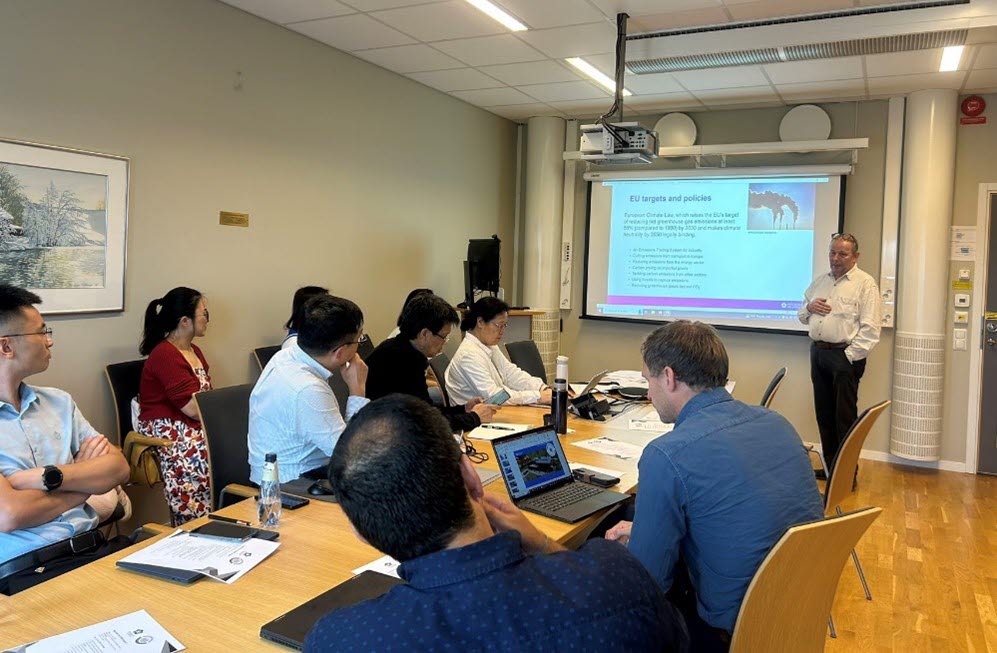 Study Visit
The delegation visited Dalarna University's laboratories, viewed local rural development and construction conditions, visited prefabricated wood processing factories (SETRA, Långshyttan), and urban prefabricated wooden construction situations in the Dalarna region.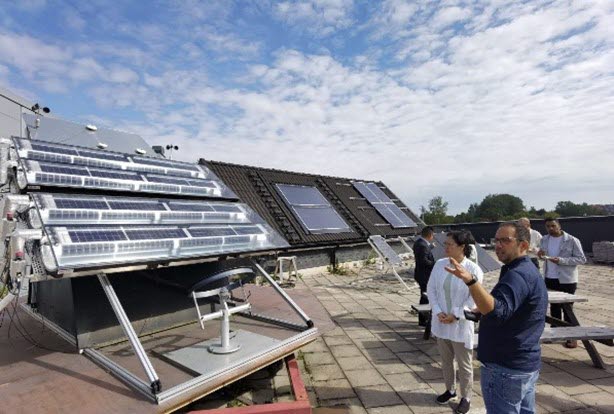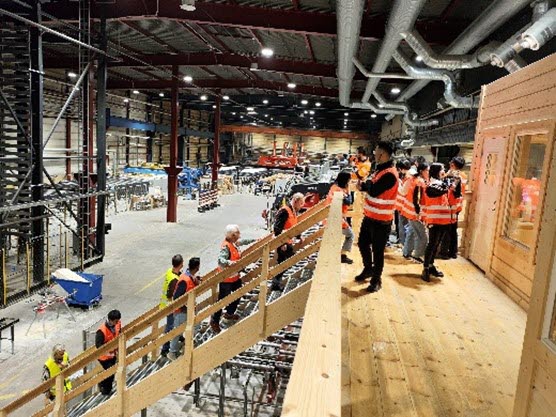 General Conclusion
Through diverse activities, this research exchange visit has achieved fruitful results. The researchers from both China and Sweden have reached a series of agreements on future collaborative research. These agreements encompass talent cultivation in the field of prefabricated wooden architecture, research and development of related technologies, adaptive technical research based on Chinese market and environmental characteristics, as well as the development and practical application of prefabricated wooden architecture products.