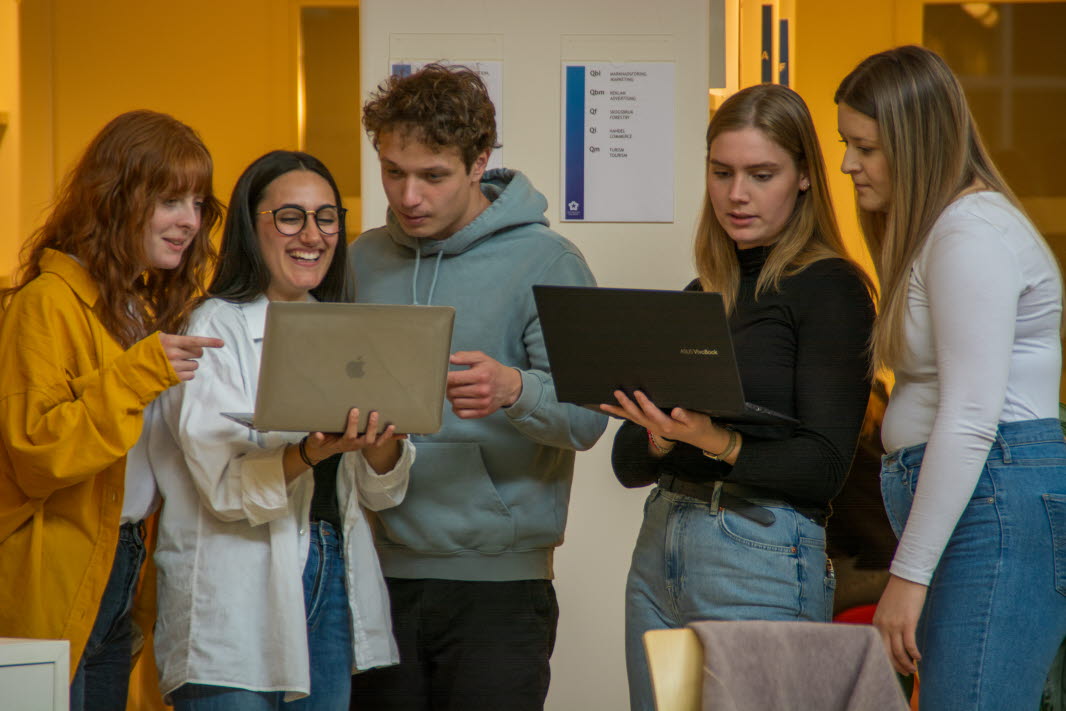 - Students have been actively involved and presented their views on the lack of available study places at Campus Borlänge. We have listened and taken their feedback on board, and have taken measures that we hope will make things easier for them, says Mikael Wetterstrand, Director of the Office of Campus and Facilities Planning at Dalarna University.
Extra Study Places at Campus Borlänge
Approximately 40 new study places on floors 1 and 2.
Two new group rooms bookable through TimeEdit.
Map of classrooms and study locations (pdf)

The student building Tenoren has approximately 40 study places. Its opening hours are as follows:
Monday 10.00–17.00
Tuesday 10.00–16.00
Wednesday 10.00–17.00

Map of Campus Borlänge and Tenoren (pdf)
The New Campus Borlänge
Hang in there! By next autumn, you'll have access to the new campus building, which will offer you plenty of places for study. The new campus building has been specially designed to meet the needs of students and will offer a comfortable and productive study environment.
If you are interested in knowing more about the new Campus Borlänge, you are invited to attend an information meeting in the library at Campus Borlänge on Tuesday 5 December, 12.00–13.00. Refreshments will be served.
Do you have any thoughts or opinions about the work environment at Campus Borlänge that you would like to share? If you do, please contact support@du.se
Find out more about the New Campus Borlänge.