During construction of the new pavilion, Röda vägen will be closed, and from 11 May to 17 May, traffic will be diverted. Meanwhile, the entrances to the campus building will remain accessible.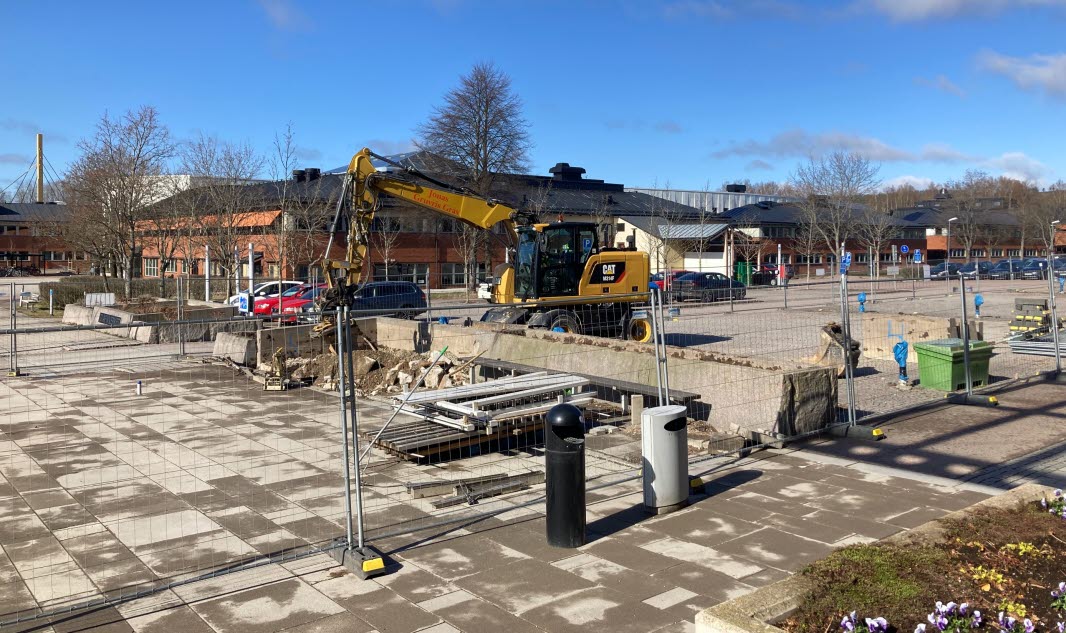 Although the car park to the far side of Campus Borlänge will remain in use, traffic will be diverted along a sign-posted route during the time that Röda vägen is closed.
Pedestrian traffic towards the main entrance may be affected at some point, although the contractor has stated that this is unlikely to be the case.