The University needs to move out from sections of the current Campus Borlänge ahead of the completion of the new campus. Although it will retain access to most classrooms, all offices need to be vacated. The move will take place after the spring semester 2023 ends in June.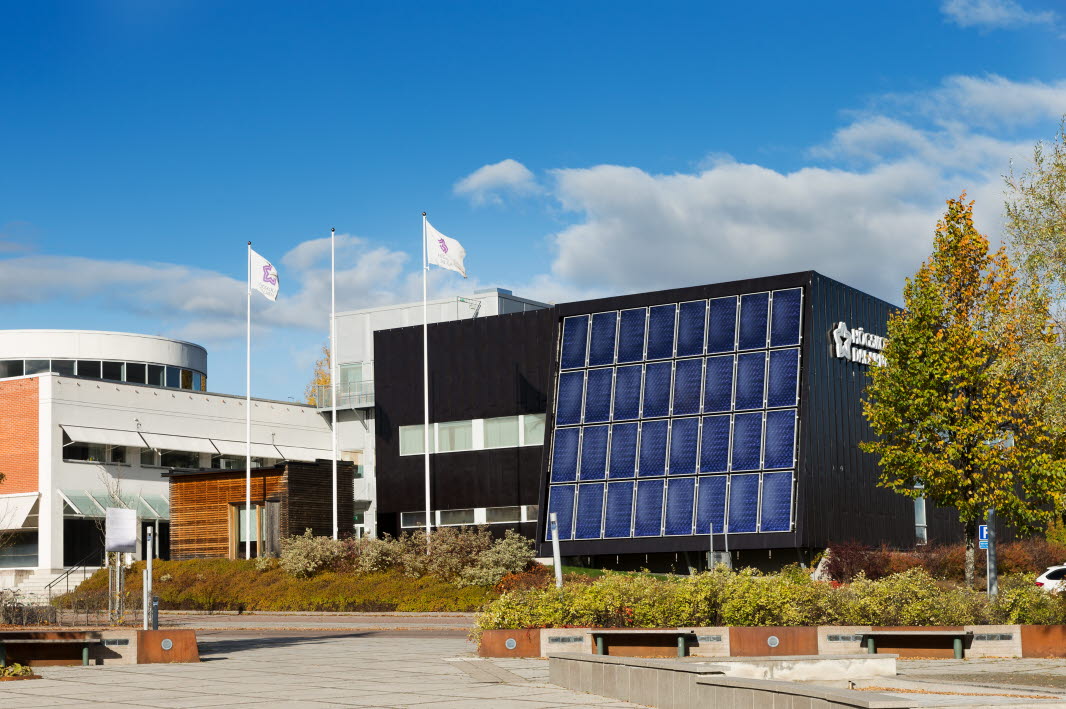 The new Campus Borlänge will be ready by summer 2024. The time plan for the construction project has been updated since its commencement, which has affected the planned move from the current campus buildings. At the same time, Borlänge Municipality conducted a review of its planning for schools that showed their need to access the current campus buildings earlier than previously thought.
"This decision to move the University has been made after discussions with Borlänge Municipality about what the move means for the University, both opportunities and consequences," explains Katarina Johansson, University Director.
The University will continue to have access to most classrooms and to the library, labs and reception area, as well as the building "the Black Box". The priority of the University is to ensure that the quality of teaching is not affected.
Currently a review of the University's need for premises is underway. While this is happening, Hushagen, the building owner, is looking at suitable alternative premises for university staff in the immediate area to the current campus.
"This all means a temporary move for employees, but we need to remember that it's only for one year. We're going to be moving regardless. We'll continue to maintain a good working environment for both employees and students. What we look forward to after that is our permanent move to the new Campus Borlänge by the summer 2024," says Katarina Johanson.
More information about what the decision means in practice along with practical details will be made available as soon as possible.
We invite you to attend an information meeting to discuss this temporary move
Information will be in Swedish.
Time: Thursday 16 February, 16.00-17.00
Place: Claes Ohlsson-salen, Tenoren and digital on Zoom