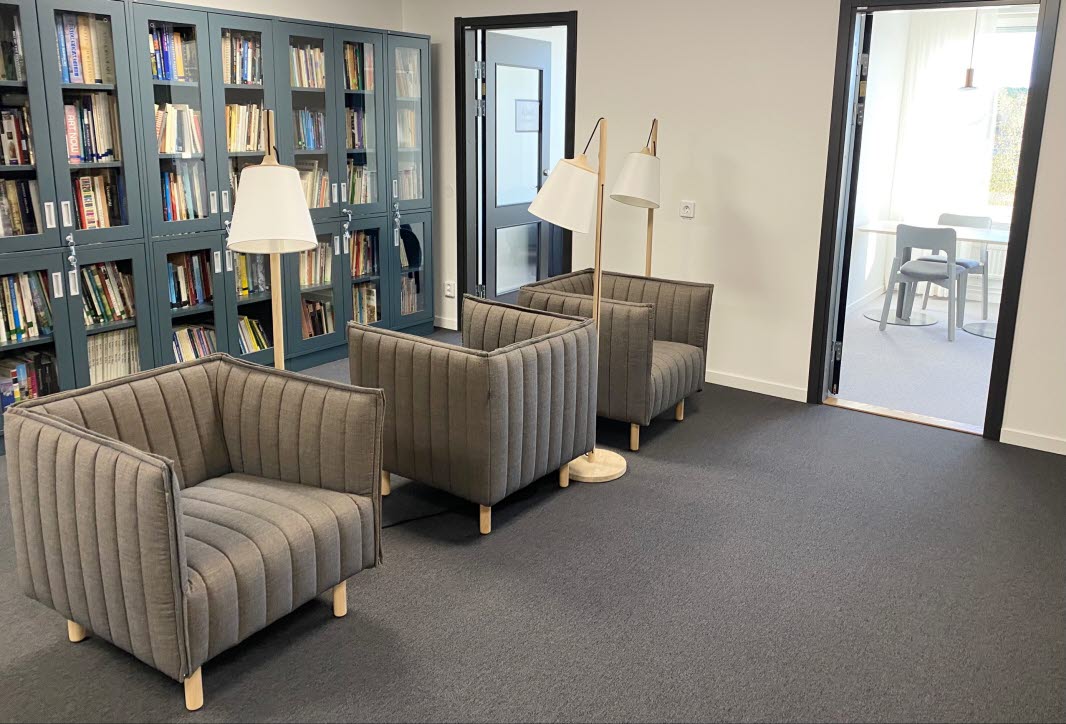 In August, Campus Falun once again opened its doors to students. Now it can provide a completely new learning experience compared with before, something you will discover from the moment you step inside the doors to Ljusgården. While work to the ventilation system was underway, renovations were carried out that are immediately apparent. Learning spaces have been improved greatly so as to create flexible, inclusive, creative and attractive areas for our students.
- The University's strategy makes clear that the University must "provide students with attractive meeting places, physical and digital, where they can meet and thrive, both personally and academically". The strategy further states that, "The physical and social dimensions of the work environment will be of the highest quality, with premises suited to their purpose, and with pleasant and stimulating meeting places for dialogue and exchange".
- The new campus offers just that, states Emelie Westergren, who works with educational development at the University.
In the classrooms in A-huset, as well as in certain student areas, teaching is possible through the use of Zoom that is for simultaneous instruction of both online students and students on campus. What this means is that students can complete assignments together wherever they might be in physical terms.
Parasols, sun loungers and leafy trees
The main entrance hall - Ljusgården - has undergone a major facelift and here the sense of being outdoors has been created by furnishing the expansive area with chairs and tables that you would normally find outside in, say, a garden.
- It is now a wonderful environment, and I am so happy to see students spending time in Ljusgården. It's great to see that the hanging sofas are constantly being used by both students and staff alike. Ljusgården now feels like a place that is intended for meeting up with others, says Daniel Bergvin, who further states:
- That's why it also makes sense that Dalarna's Student Union now has its office right beside Ljusgården.
Leading just off from Ljusgården is a new kitchenette for students, which is equipped with microwaves. In addition, Café Meli and the restaurant Vildgåsen have once again opened their doors to serve the likes of coffee, sandwiches and hot lunches. A new vending machine with an expanded product range will soon also be in place.
Creative student areas
In several places, new student areas have been created that are intended specifically for students.
- We hope that the open spaces - for example, those on floor 3 in A-huset - will be used on a daily basis, and we also hope that students will make use of the other rooms that are now ready for use. There are various room types to choose from, explains Daniel Bergvin. I think students will likely find their new favourite place - it will be interesting to see what happens!
The group rooms can be booked on TimeEdit at no cost for students at the University. All rooms are equipped with modern technology for hybrid meetings - that is to say, meetings between students online and on campus - using Zoom.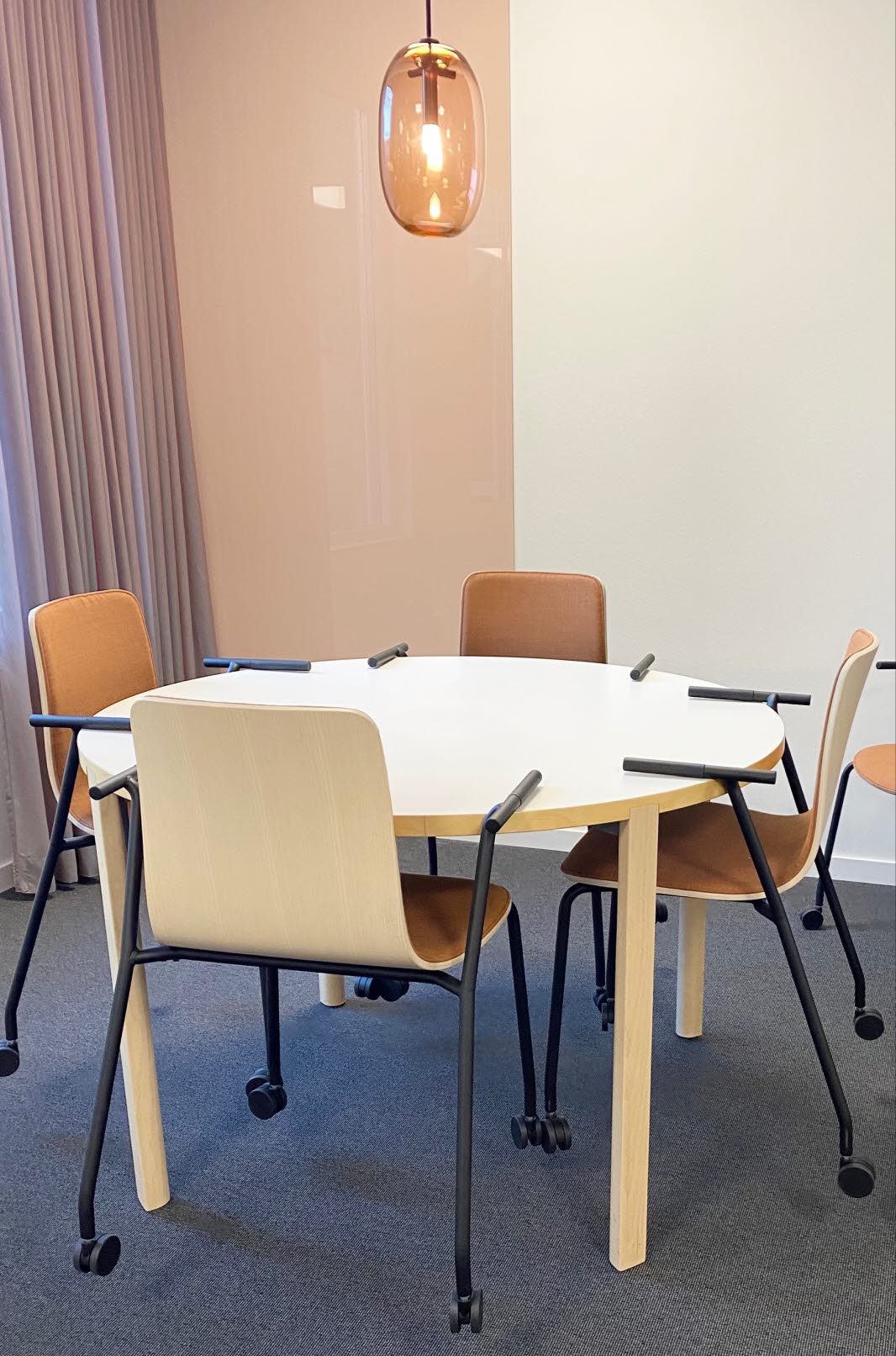 Reusing to create new designs
The reuse of material has been an important feature in the recent work. Old furniture has taken on new forms, colours and uses. Wood and steel furniture has been sanded and varnished, while upholstered furniture has been covered anew. Any excess building material has been used in various ways, and in the teaching garden that will be completed in the summer of 2022, old bricks will be used in the greenhouse, and for the compost walls and planting beds.