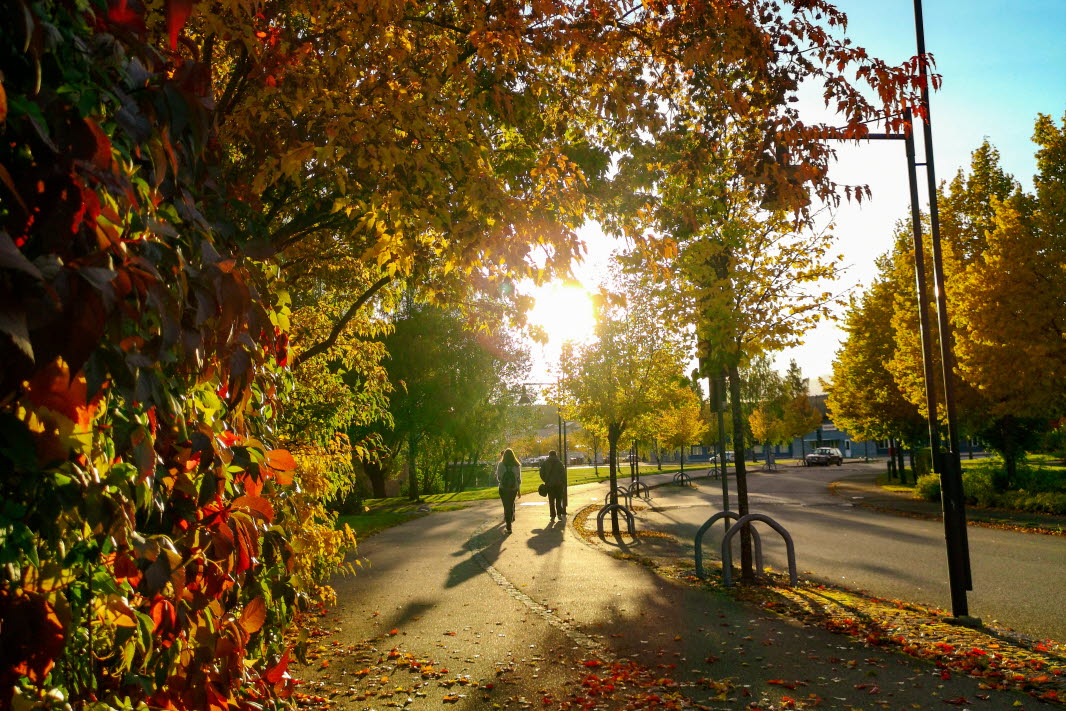 Along the way, you'll see painted rocks, lakeside views, and colorful forests. You'll learn about Dalarnas Villa, Ornäs Stuga, and how cows contribute to sustainability in Borlänge. Most importantly, you'll have the chance to say "I walked 27 km in one day!"
Date: October 7th, 2023
Time: 8:45 start. Planned to arrive at destination by 16:30
Meeting Point: Outside Campus Falun library
Destination: Dalarna Universitys new Campus Borlänge in central Borlänge
Cost: Free of charge but there is a no-show fee if you sign up and don't come.
Grab your backpacks, put on your comfiest sneakers/hiking boots, and pack some snacks for an epic adventure. Don't forget your camera for those Instagram-worthy moments! A warm lunch is included at no cost and there will be chances to refill water bottles along the way.
Whether you're an outdoor enthusiast or just looking for a fun day out, this student-friendly hike is for you. This is a full-day activity - expect to be walking for more than 7 hours (including time for breaks). Let's make new friends, share stories, and experience the beauty of Dalarna together. See you there!