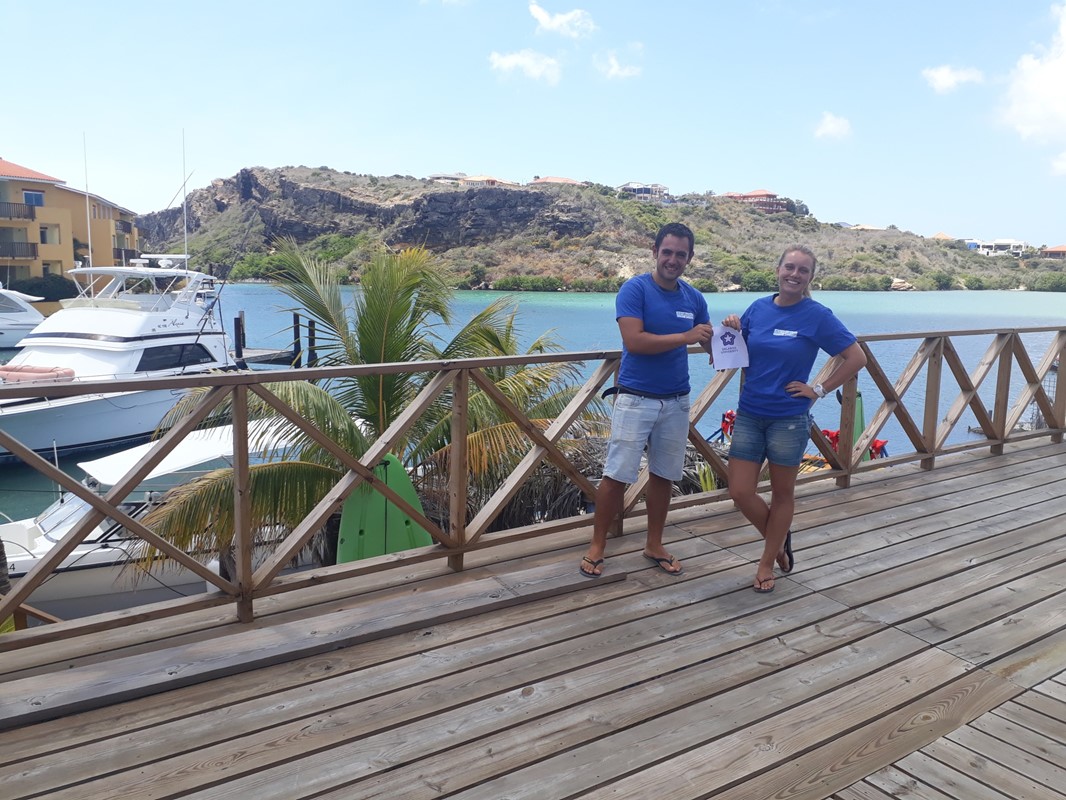 Erasmus+ Traineeship: Rewards and Benefits
Gain work experience that will make you more attractive to potential employers.
Get the chance to work with interesting topics related to your field of study.
Improve your language skills and gain intercultural skills.
Receive funding to help cover living costs during the traineeship period.
Add an international dimension to your CV (such experience is commonly sought by employers when they are hiring).
Take advantage of a programme designed to help you take the first step into the job market.
Apply for an Erasmus+ Internship!
1. Find a Traineeship Position
Traineeships Within the EU (Erasmus+):
You can complete a traineeship at a company, organisation, or research and education centre in any Erasmus country outside Sweden. You cannot complete an Erasmus+ traineeship at an EU institution or organisation that coordinates EU programmes.
You yourself must find your traineeship position and contact the organisation in question. Examples of webpages to begin your search are as follows:
You can also find other online services by searching the words Erasmus "internship" or "traineeship". The traineeship should somehow relate to your field of study; otherwise, there are no limitations. You can complete your traineeship any time from your first semester of university study and up to 12 months after completion of your studies.
The traineeship must be at least two months long and at the most 12 months long. You can do a traineeship during the summer holiday period or use your traineeship time for research and preparation ahead of your degree project.
2. Prepare the Agreement
Ahead of your traineeship and before your departure, you can take an online Erasmus+ preparatory course: see Erasmus+ Language Courses.
Ask the employer to send the job offer by email to the Erasmus Coordinator. The offer must provide contact details, where and when you are going to work, and a description of your work duties.
The employer will receive a Training Agreement: this should be completed, signed by both you and your employer, and emailed to Dalarna University.
You will receive a scholarship application to complete and sign. You will receive the scholarship from Dalarna University as soon as the employer informs us that you have commenced your traineeship.
3. Financing
To receive an Erasmus+ Scholarship, you must complete a traineeship within the EU. This will help you cover some of your living expenses. The grant amount for a traineeship is 525 €/month for Austria, Denmark, Finland, France, Ireland, Italy, Liechtenstein and Norway. For other countries, the sum is 465 €/month (this amount may increase).
The number of scholarships is limited. You must apply for a scholarship before you start your traineeship - that is to say, you cannot be approved for a scholarship after the traineeship has commenced.
4. Insurance
During your traineeship period, you are covered by studentUT Insurance: see Insurance (webpage).
5. After Your Return
You will receive a Traineeship Certificate from the employer no later than five weeks after you complete your traineeship.
You will test your language skills online (if relevant).
You will receive an email with a link to an obligatory online evaluation for completion.
Your traineeship period will be entered into Ladok and will be included in the Diploma Supplement - a degree certificate appendix (so long as you have not already requested your degree certificate, in which case you will receive other certification of your completed traineeship).
6. Your Testimonial
Please also send us a testimonial and some pictures with your consent to publish these on the Dalarna University website.
7. Examples of Our Students´ Traineeships
Audiovisual Studies
Sebastian Watzinger Music Production Nurnberg – Germany
Dark Matters – Denmark
Business Studies
Arla Foods – Denmark
Graphic Design
Limbs & Things – UK
Core Lightning – UK
Human Resources
Zen24 – Malta
Political Science
Parliamentarians for Nuclear Non-Proliferation and Disarmament (UN) – Czech
Transparency International Berlin – Germany
Solar Energy Engineering
Society for the Reduction of Carbon – UK
Organizzazione Umanitaria – Italy
Tourism
Visit Sweden Amsterdam – Netherlands
Ishestar – Iceland
Cowboys and Heroes – Ireland
Adrenaline Tours – Curacao
Hilton Hotel Amsterdam Schiphol – Netherlands


My name is Christian and I am from Germany. For my bachelor's degree, I studied Geography at the University of Bayreuth. After that, I spent one year working in Vancouver, Canada, and then I came to Borlänge to take my Master's degree in Tourism Destination Development at Dalarna University.

For my Erasmus+ internship, I decided to work for six months at SSV Jahn Regensburg, which is a professional German football club.

During my time in the beautiful city of Regensburg, I worked in the club's Media and Communications Department. Since the club is rather small, I was involved in a lot of processes and tasks: it would be impossible to list them all. But my main duties were daily press review and weekly newsletters to internal and external stakeholders, accreditation management of journalists for match days or press conferences, writing news and game reports for the club's website, writing live feed for the website on match days, writing articles for the club's monthly stadium magazine, interviewing players or coaches, managing the club's social media accounts, general photography, video production...
As you can see, I gained lots of insight into the daily life of a professional football club. Most of the things I had never done before, but the team made it easy for me and helped me to adapt quickly. Since rent is high in the city of Regensburg, the Erasmus+ grant was absolutely necessary for me to financially survive the six months. I still needed to use some of my savings for groceries and transportation, but at least the rent was completely covered by the grant.

Thinking about the link between my studies and my internship is quite funny, as they don't seem to have anything in common at all. But the marketing course I took during my time at Dalarna University helped me to understand the principles behind my actual work at SSV Jahn, and also the number of essays and assignments I had to write during my studies made it easier for me to quickly come up with ideas for texts and articles for the club's website and magazine. But of course one of the main driving forces behind my taking this internship opportunity was also my personal passion for football.


Looking back at my internship, I am a little torn. On the one hand, I really enjoyed the work itself. It was never boring; there were always new challenges and tasks, and the club had a very familiar flair. By the end, I knew every single employee, player and coach. Also, the job allowed me to travel throughout Germany and visit different stadiums because I also attended almost every away game. Whoever is into football will understand how unique it is to experience all this.
On the other hand, there is one thing I need to criticise: the hours. As an intern, I was asked to work 40 hours/week. But once you are familiar with the daily routine and the workload, you feel kind of responsible to help out your team and start working longer hours, keeping in mind that the games are usually played at the weekend, which means additional work. I want to clarify that I was never asked to work longer hours: I did so voluntarily and the match day, of course, was always the highlight of every week. Since I enjoyed the job very much, I did not have a hard time working longer hours. But I am mentioning this because it changed my initial thought about what I want to do forever. Because as much fun as the job is, personally I also need some time for my private life, which might be hard when working in that field.

Now that my internship is over, I am currently applying for jobs in the tourism industry to gain practical experience in my field of study. At the same time, I am working to move back to Vancouver as I fell in love with the city when I was there.
Last reviewed: