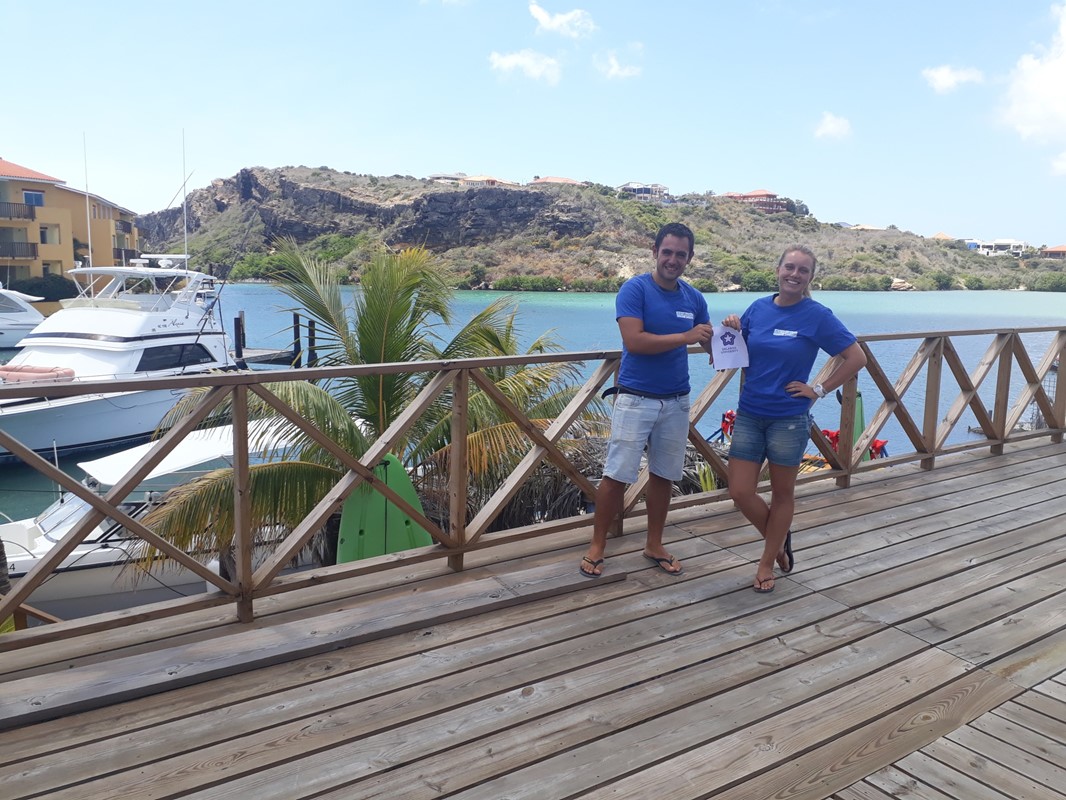 Erasmus+ Traineeship: Rewards and Benefits
Gain work experience that will make you more attractive to potential employers.
Get the chance to work with interesting topics related to your field of study, improve your language skills and gain intercultural skills.
Receive funding to help cover living costs during the traineeship period.
Add an international dimension to your CV (such experience is commonly sought by employers when they are hiring).
Take advantage of a programme designed to help you take the first step into the job market.
Apply for an Erasmus+ Internship!
Find a Traineeship Position
Traineeships Within the EU - Erasmus+
You can complete a traineeship at a company, organisation, or research and education centre in any Erasmus country outside Sweden. EU institutions or organisations that coordinates EU programmes are excluded.
You yourself must find your traineeship position and contact the organisation in question. Examples of webpages to begin your search:
You can also find other online services by searching the words Erasmus "internship" or "traineeship". The traineeship should relate to your field of study; otherwise, there are no limitations. You can complete your traineeship any time from your first semester of university study and up to 12 months after completion of your studies.
The traineeship must be full time, last for 2 - 12 months, and should contribute to your education and future degree at Dalarna University. You can do a traineeship during the summer holiday period or use your traineeship time for research and preparation ahead of your degree project.
2. Preparatory Language Courses
Ahead of your traineeship and before your departure, you can take an online Erasmus+ preparatory course: see Erasmus+ Language Courses.
3. Prepare a Learning Agreement
Ask the employer for a written job offer, which should provide contact details, where and when you are going to work, and a description of your work duties. E-mail this to Erasmus Coordinator. You will receive instructions on how to fill a Learning Agreement.
4. Financing
To receive an Erasmus+ stipend;
you must complete the traineeship within the EU.
you must actually live in the country during the traineeship.
the grant amount for a traineeship is 500-600 €/month depending on the destination.
There is no application deadline, you apply on a continous basis, but cannot be approved for a scholarship after the traineeship has commenced.
You will receive a grant agreement to complete and sign. The payment is effectuated as soon as the employer informs us that you have commenced your traineeship.
5. Insurance
During your traineeship period, you are covered by StudentUT Insurance: see Insurance (webpage).
6. After Your Return
You will receive a Traineeship Certificate from the employer no later than five weeks after you complete your traineeship.
You will test your language skills online (if relevant).
You will receive an email with a link to an obligatory online evaluation for completion.
Your traineeship period will be entered into Ladok and will be included in the Diploma Supplement - a degree certificate appendix (so long as you have not already requested your degree certificate, in which case you will receive other certification of your completed traineeship).
7. Your Testimonial
Please also send us a testimonial and some pictures with your consent to publish these on the Dalarna University website.
8. Examples of Our Students´ Traineeships
Audiovisual Studies
Sebastian Watzinger Music Production Nurnberg – Germany
Dark Matters – Denmark
Business Studies
Arla Foods – Denmark
Graphic Design
Limbs & Things – UK
Core Lightning – UK
Human Resources
Zen24 – Malta
Political Science
Parliamentarians for Nuclear Non-Proliferation and Disarmament (UN) – Czech
Transparency International Berlin – Germany
Solar Energy Engineering
Society for the Reduction of Carbon – UK
Organizzazione Umanitaria – Italy
Tourism
Visit Sweden Amsterdam – Netherlands
Ishestar – Iceland
Cowboys and Heroes – Ireland
Adrenaline Tours – Curacao
Hilton Hotel Amsterdam Schiphol – Netherlands
Contact
Susanne Corrigox, Erasmus Coordinator
Testimonials from Previous Interns