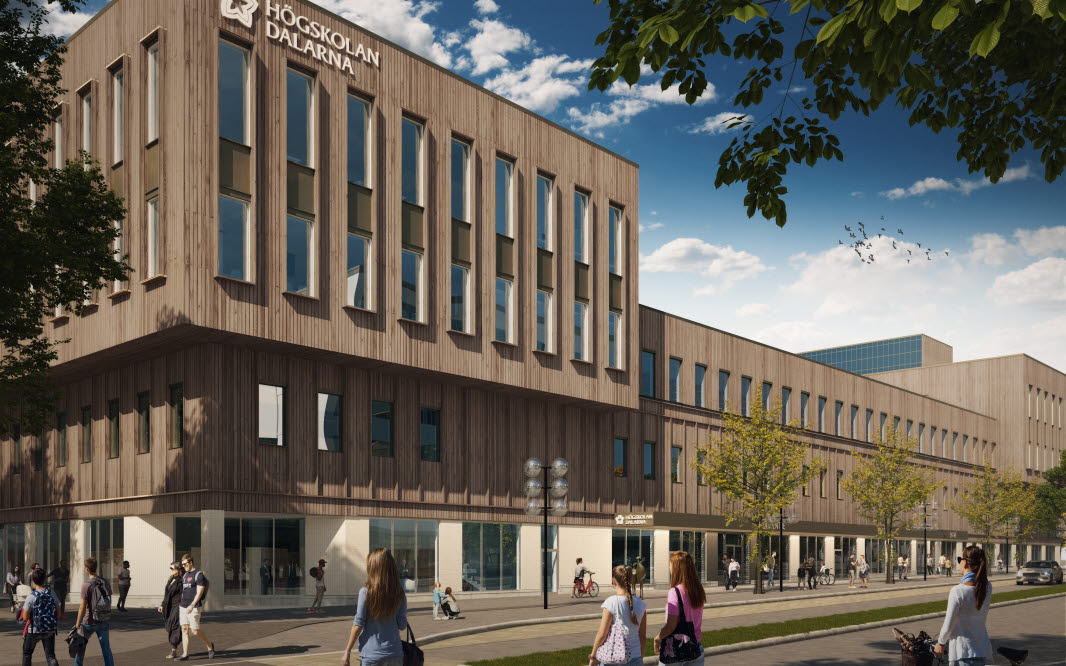 In collaboration with several other universities, Dalarna University has established this new blended intensive programme (BIP) (3 credits), which will begin in September 2024.
We would ask that you forward the information about this Dalarna University programme to all potential candidates. Eligible students are those who are working towards a Degree of Master/Degree of Doctor: see prerequisites below.
Priority will be given to applicants from the following universities, which have been instrumental in the establishment of the programme:
Universidade de Lisboa, Portugal
Zurich University of Applied Sciences, Switzerland
Riga Technical University, Latvia
Université Savoie Mont Blanc, France
Roma Tre University, Italy
University of Catania, Italy
University of Palermo, Italy
Programme Information
Coordinating University: Dalarna University, Sweden
Applicant Group: postgraduate students (students working towards a Degree of Master/Degree of Doctor)
Prerequisites: Applicants must hold at least a Degree of Bachelor (180 credits) in one of these subjects: Architecture, Construction Engineering, Electrical Engineering, Energy Engineering, Mechanical Engineering or Urban Planning
+ English language proficiency CEFR B2
Number of Places: 20
Number of Credits: 3 credits
Programme Structure: One week of studies at Campus Borlänge in Sweden and one week of online studies with lectures, group exercises, site visits/lab facilities visits, work­shops and presentations.
2-6 September 2024: studies at Campus Borlänge, Dalarna University, Sweden
9-13 September 2024: online teamwork, online feedback, and presentations
Programme Aims and Content
This comprehensive university programme offers an exclusive and arguably unique study experience on the subject of PEDs. Its aim is for students to develop sound understanding of what is meant by Positive Energy District. On campus and online, students will together examine the integration of knowledge of PEDs into other disciplines and the ways climate-neutral cities can be achieved.
The two-week programme aims to support the capacity-building of students in Master's and doctoral programmes. The programme will result in the transfer of essential knowledge to relevant stakeholders in the Erasmus+ network who are committed to supporting the development of PEDs and the transformation of cities to carbon-neutral status.
The five-day campus-based part of the programme will cover four main aspects of PEDs:
The first is the definition and context of PEDs in different regions.
The second focuses on planning and simulation tools of PEDs and includes the inclusion of technology in the development of PEDs.
The third discusses impact assessment and social engagement issues of PEDs.
The fourth deals with the implementation and replication strategies of PEDs for carbon-neutral cities.
The programme combines lectures, group exercises, site visits, lab facilities visits, workshops and presentations. Students will have the chance to work with different tools for the simulation and planning of PEDs. They will also have the opportunity to network in an intercultural and interdisciplinary study environment.
Schedule and Syllabus
You can find more details about the programme structure in our programme flyer.
For more details about learning outcomes and content, please see the Course Syllabus (pdf).
Register Your Interest / Application
We would ask that you register your interest (for administrative purposes) by 1 March 2024. From 15 March 2024, you can submit your application on du.se/applytocourses.