Dalarna 24h Innovation Challenge 2023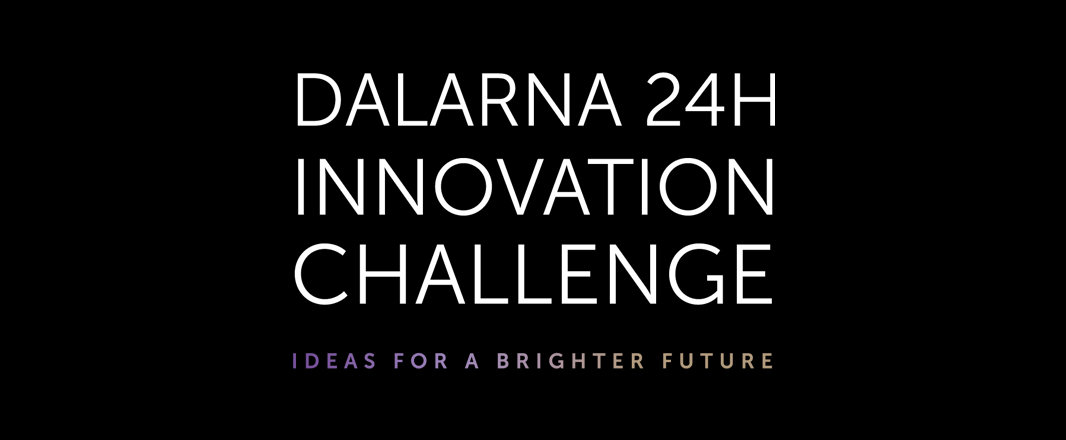 Interested in solving problems that matter?
Participate in the first ever Innovation Challenge and gain a unique merit to add to your CV while you network with one of the largest private employers in Dalarna. Dalarna 24h Innovation Challenge is a competition for Dalarna University students who want to make a difference in the world for future sustainability.
The Innovation Challenge will be a 24 hour event from February 10th-11th where you will work in a team with other students (you don't need to have a team in advance as this will be selected during the 10th) to solve a real problem focused on sustainability. The two teams with the best presentation at the end of the 24 hours will get a prize. Most importantly you will get a chance to sharpen your creative toolkit, interact with coaches who can help you and your teammates harness creative solutions in a short period of time, and gain experience pitching your ideas in a corporate environment.
Competition Details
The challenge will take place at Dalarna Science Park, Borlänge on February 10-11 .
The introduction includes a presentation of the challenge
Students will then be divided into teams.
Coaches will be on hand to provide support throughout the competition
Network-activities and workshops.
Teams will present and pitch their ideas to a jury.
There will be free food and refreshments for all competitors throughout the day of the competition.
Prize
Prizes are awarded to 1st and 2nd place as well as to some special categories.
February 1 – Closing date for entries
February 10–11 – First Dalarna 24h Innovation Challenge