On Tuesday 12 September, a delegation from Dalarna University consisting of Mia Zhao, Ilias Thomas, Elin Ekman and Ulrika Ebenhard, who arranged the visit, were at the Nordic Outdoor & Sports Group AB (NOSG) in Älvdalen. On our arrival, we were met by CEO Henrik Lindh.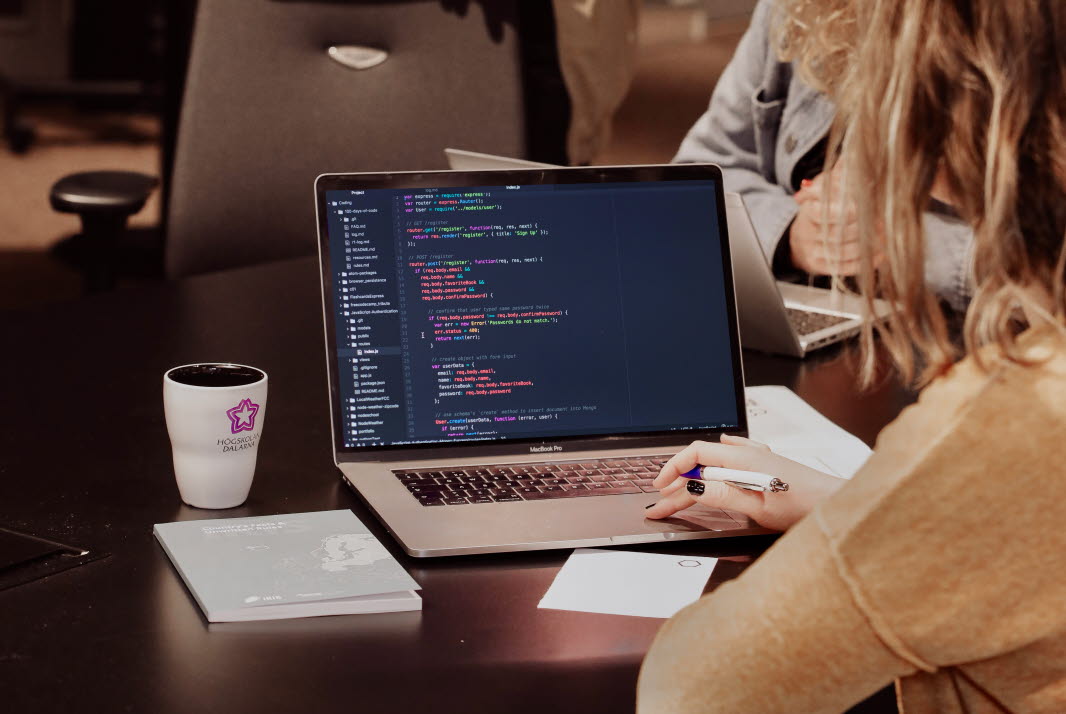 NOSG run prominent online shops such as Outdoorexperten, Climbin 247, MultiTriathlon and Skistart and they see a growing need for the implementation of AI and IT solutions. These solutions could be used to create a chatbot for first-class customer support, facilitate translation of product data from English to Swedish (and vice versa), streamline invoice management, and optimise pricing.
Our visit also gave us the opportunity to present Dalarna University and the many collaboration opportunities available to companies such as NOSG. It became clear that we have several common areas of interest especially regarding degree projects for our undergraduate education within IT Security and Software Testing, Systems Science, and Graphic Design and Web Development.
For our master's programmes, Business Intelligence and Data Science, an exciting opportunity arose to develop degree work which could help solve the challenges facing NOSG. We also identified that there is a great potential for research collaborations and to explore opportunities for the funding of joint projects.
We look forward with excitement to an ongoing dialogue with NOSG and the opportunity to realise our cooperation plans. It is through collaborative initiatives such as this that we can shape the future together.