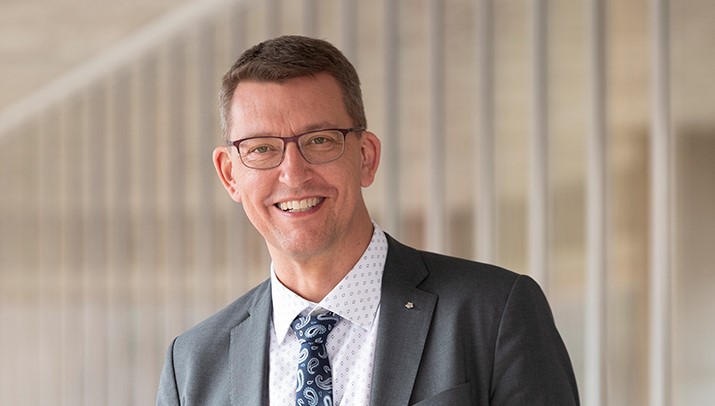 Martin Norsell
Martin is a Doctor of Aerospace Engineering and Professor of Military Technology. His most recent assignment was as Pro-Vice-Chancellor and Director of Research at the Swedish Defence University. He has held many managerial positions over the years within institutes of higher education.
Role as Vice-Chancellor and the Future
I look forward to being part of the positive development at Dalarna University and to continuing to implement the vision "We create open pathways to knowledge for a good society."
The University is the first in Sweden to have its quality system approved. Important with this is the ongoing work that is being conducted to improve the quality and the attractiveness of the University's education and research. A central component is also to secure long-term increased financing for the University's three doctoral programmes.
Dalarna University sits at the forefront of the work being done with digitalisation and online learning - what's known as Next Generation Learning. Online education is the future, and I want to be involved in promoting such studies that are in line with future education. I do not mean that campus-based studies and a living campus are less important: physical meetings and online meetings serve to complement each other.
Another matter of importance is the University's collaboration with businesses and organisations regionally, nationally, and internationally. A high level of collaboration is essential, not least because it serves to improve and increase the proportion of research in the three fields in which the University has the right to award doctoral degrees. In an indirect manner, this serves also to improve courses and programmes.
An institute of higher education is nothing without its students. At Dalarna University, students have a three-part role: they are "clients" of the University and also "products" of the University; they are also our future colleagues. This is why it is important that our students are part of decision-making processes that relate to their education.