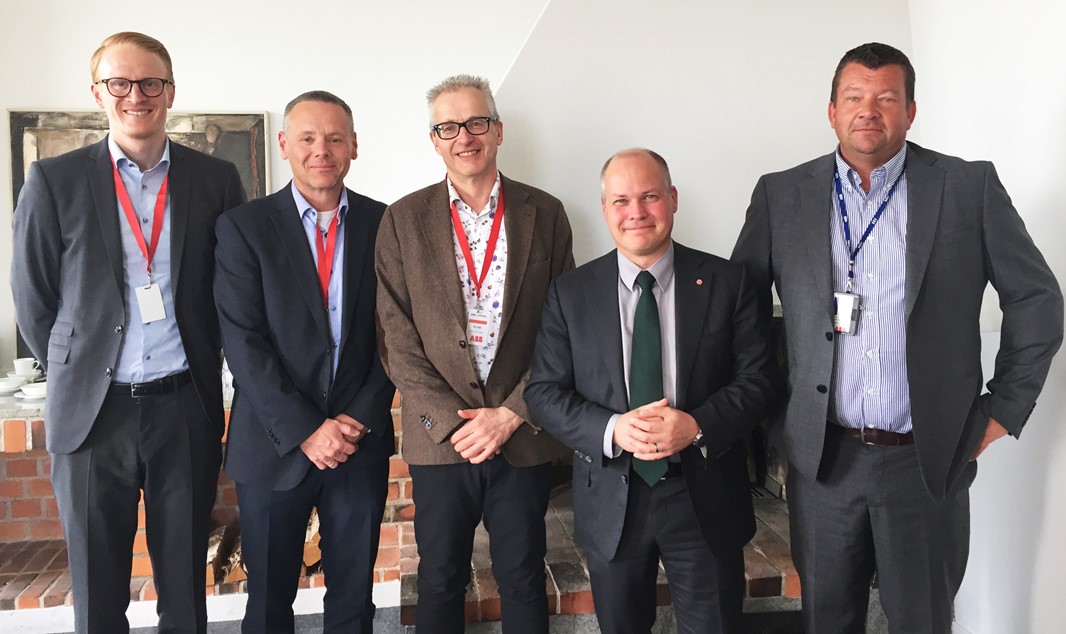 On Thursday, May 16, Johansson visited the head office of ABB in Ludvika to meet representatives from Dalarna University and the companies ABB and Spendrups. These companies provide financial support to a research project at the university about violent extremism.
On Friday, Morgan Johansson addressed an international audience about right-wing extremism at a meeting organised by the Ministry of Justice and the Center mot våldsbejakande extremism (Centre against Violent Extremism) at the Scandic Hotel in Borlänge. As part of this meeting, Dalarna University presented its ongoing research project as well as its work with the established Dalarna University Centre for Intercultural Research and Development (Interkulturellt Utvecklingscentrum Dalarna (IKUD)).
Jonas Stier, Head of Research, Intercultural Studies, at Dalarna University gave a presentation om a new doctoral project along with reprensentatives from ABB, Spendrups and Segerstedtinstitutet, Gothenburg University. It is a four-year project within the field of Educational Work, financed by ABB and Spendrups in which Tomas Axelson and Sara Irisdotter Aldenmyr are supervisors.
Among attendees were researchers and representatives from the European Commission, the ministry and organisations from Denmark, Finland, Belgium, the Netherlands, France, Germany and the Czech Republic.