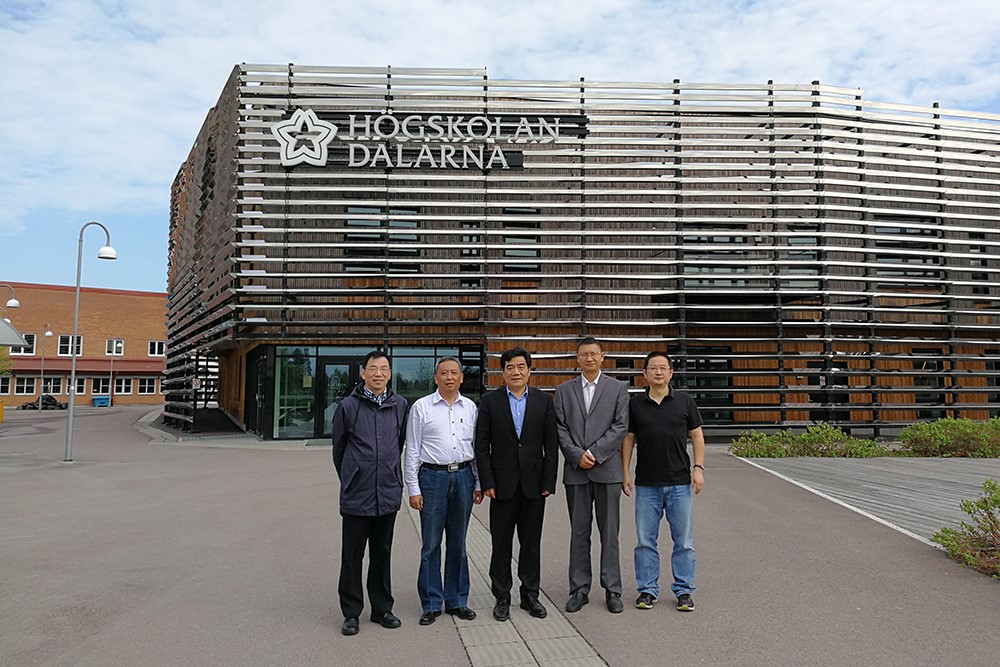 "This collaboration is important for Dalarna University and a step towards collaboration with Chinese universities," states Pro-Vice-Chancellor Jonas Stier.
Such collaboration is very important for internationalisation and development of education and research at Dalarna University. In recent years, a great deal of work has gone into establishing contacts with universities in China. It's a very interesting country in terms of student recruitment. Over one million Chinese nationals study abroad, making China the country that has the most students in other countries.
For some years now, Dalarna University has been collaborating with Nanchang University (NCU), which is located in central China. In mid-May, a delegation from China came to Dalarna to sign a memorandum of understanding.
"The memorandum points out opportunities for collaboration," explains Jonas Stier.
Those involved in the signing from Dalarna University were Pro-Vice-Chancellor Professor Jonas Stier; Research Group Leader Martin Johanson; Professor Kenneth Carling; and Professor William Song. In attendance from NCU were President Zhou Chuangbing; Liu Yaoibin, Dean School of Economics and Management; Wang Yuhao, Dean Information Engineering School; Tan Jie, Executive Deputy Director; and Deputy Director Yin Zhonglin, International Affairs Office.