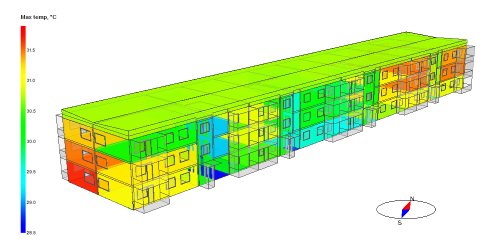 Sustainable Building Expertise
Based on our extensive research and education within the fields of construction and energy, our new master's programme will give you the skills required to lower the carbon footprint of buildings while ensuring a comfortable environment for inhabitants. Together with our experienced faculty, our students have constructed a passive building; worked with retrofitting projects that drastically lower energy consumption; and examined the environmental impact of various heating and cooling alternatives in built environments.
Close Industry Connections
Our partners in research and education are based in local and international industry, and will provide you with real-world problems, hands-on placements and potential employment upon graduation. The construction sector is particularly strong in Dalarna and many organisations from within it maintain excellent contact with the University. All graduates from our related B.Sc. in Construction Engineering are offered jobs – often before completing their studies.
Should you apply?
You are strongly advised to apply to this programme if you are interested in working both to meet the growing demand from the building sector and to educate homeowners in environmentally conscious design and reduced energy usage and if you have a bachelor's degree with a major in a field related to building design and technology, energy technology or civil engineering.
Since the programme is taught in English, you will also need documentation proving your good command of both spoken and written English.