International Theme Week: Outdoor Education
Last week, Dalarna University held an international week with the theme Outdoor Education in collaboration with its partner university Katholieke Pabo Zwolle KPZ, The Netherlands.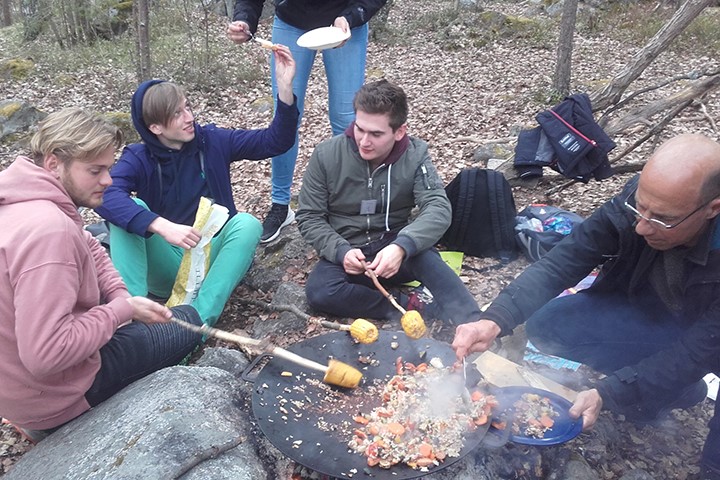 Over the course of the week, students from both the Teacher Training Programme at Dalarna University and from The Netherlands, along with international students and other students from Borlänge and Falu Naturskola, came together to learn more about the theme.
On the schedule were various activities, including excursions, workshops, seminars, cooking and camping.
The event was part of the work being done to promote outdoor education and teaching in an international perspective.